Questions that should be asked and answered on the use of personal data in elections
Monday, February 3, 2020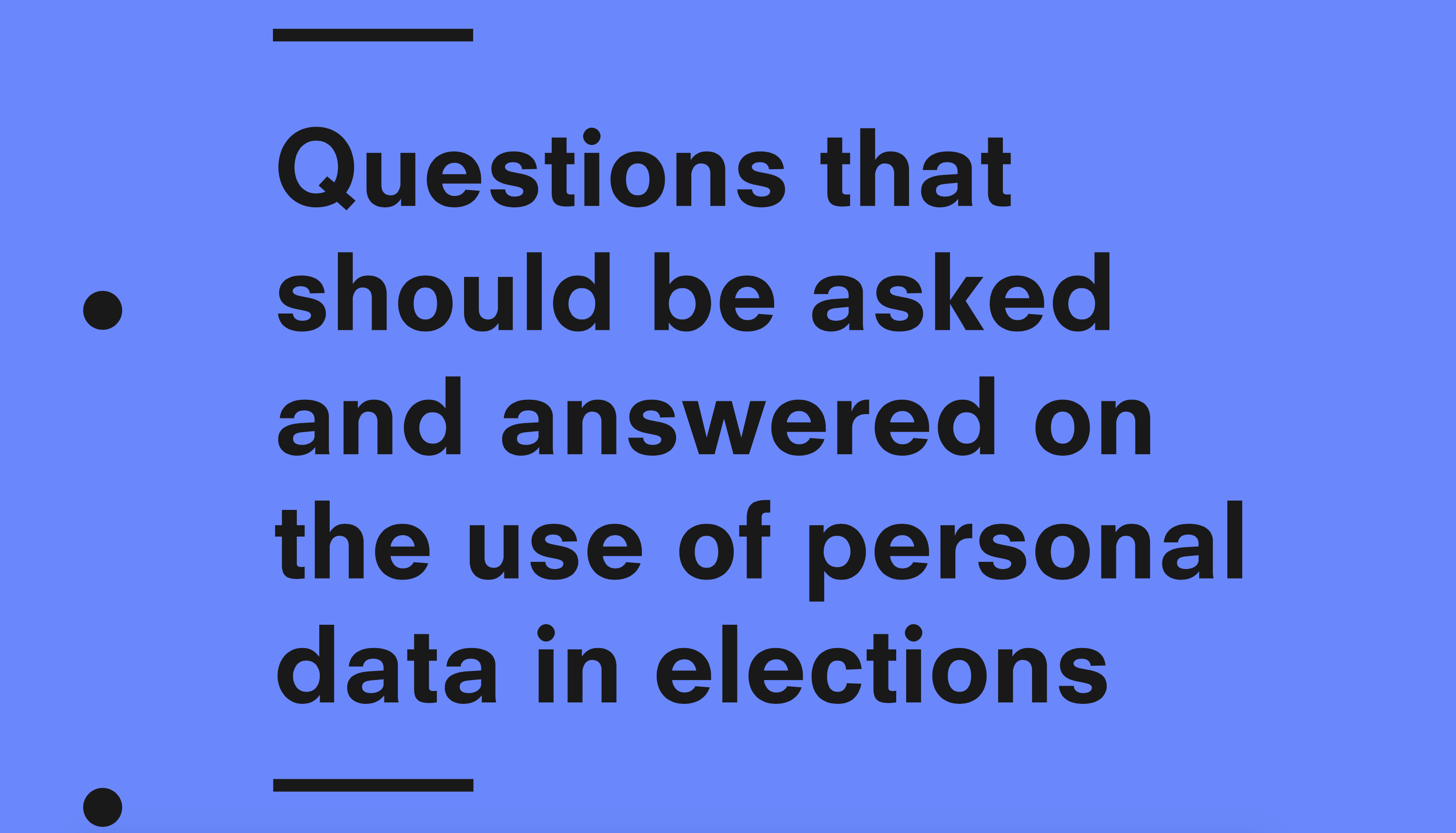 In order to ensure free and fair elections, it is essential that there be safeguards and protections applied to prevent the exploitation of personal data. It is important that those with responsibilities for protecting our data be transparent in order to ensure that there are effective safeguards in place, and civil society plays an important role in holding them accountable.
At Privacy International we developed the attached questions to help obtain information from bodies/authorities who should be safeguarding personal data in the run up to and during elections:
Data Protection Authority (provided there is one);
Electoral Management/ Oversight Body;
Companies (Platforms); and
Political Parties
For example, Privacy International used these questions to frame letters sent to political parties in the UK in the run up the General Election in December 2019.