International Women's Day 2017: A PI Network Highlight Reel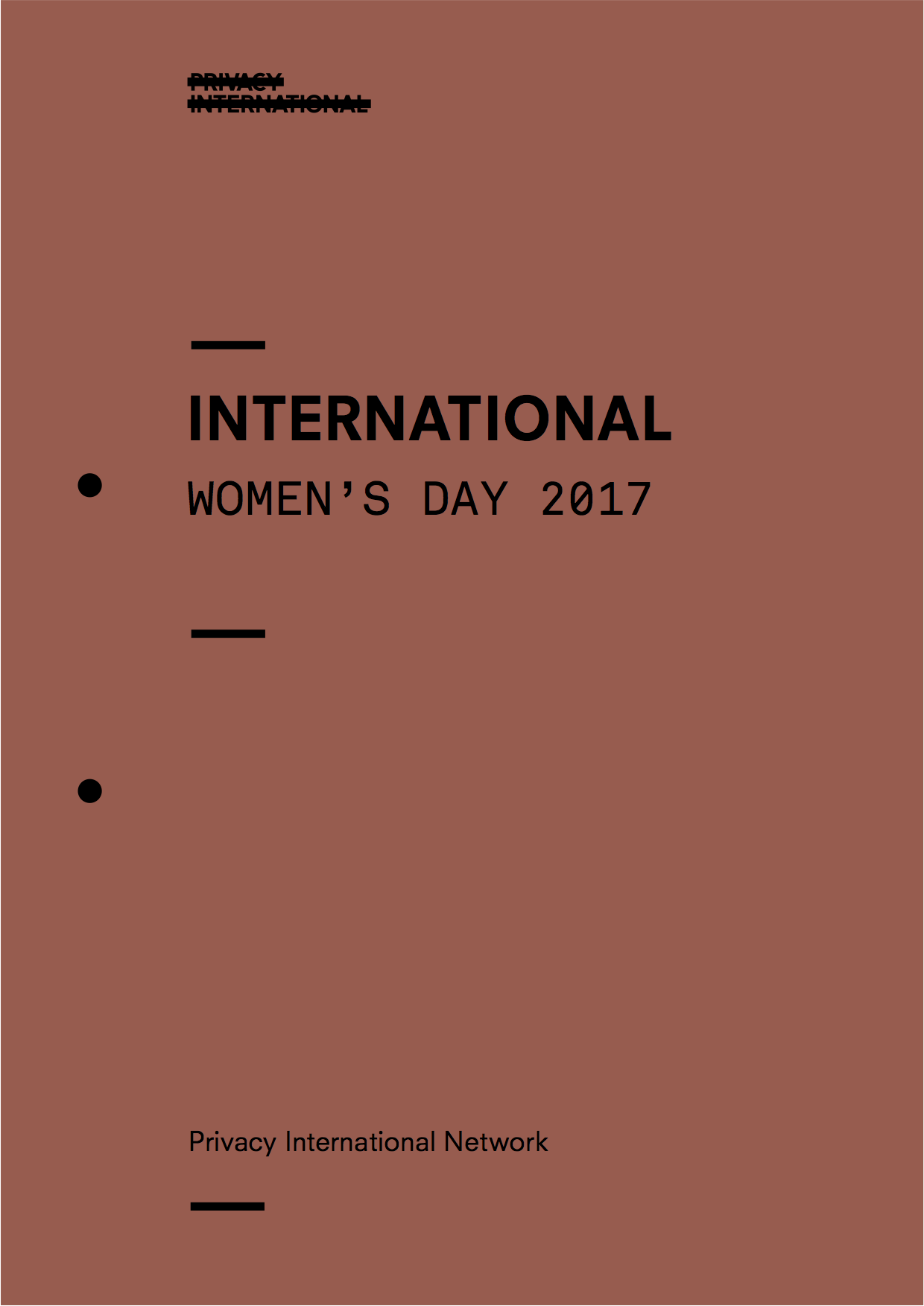 Wednesday, March 8, 2017
In this special briefing for International Women's Day 2017, we explore through the work of the Privacy International Network some areas of concern being addressed in relation to privacy, surveillance, women's rights, and gender. Coding Rights demonstrates the important of generating and disseminating gendered content on issues of surveillance in Latin America as a means of inciting informed action. In Chile, Derechos Digitales explored the booming market of mobile applications related to sexual and reproductive health and with a focus on menstrual apps. Digital Rights Foundation undertook an important process of understanding the perception female journalists have of privacy, and some of the risks they faced in undertaking their work. In the Philippines, the Foundation for Media Alternatives worked in collaboration with the Association for Progressive Communications to map out violence against women online, specifically on social media. Fundación Karisma presents concerns in relation to both of those topics, the work of female journalists and the need for ensuring secure access to the internet for women so it is truly a space that enables the enjoyment of their fundamental rights, and not a tool for abuse. In Kenya, the National Coalition of Human Rights Defenders (NCHRD-K) remains highly concerned by the threats to women human rights defenders in a context of arbitrary surveillance, but also physical abuse.
We are a small and fiercely independent charity that picks big fights with companies and governments that attack your privacy, dignity, and freedom. Our independence means we never accept funds from industry and governments that limit our ability to criticise those same institutions who abuse your privacy, dignity, and freedom.
To help keep PI independent we need your support.