Privacy International v. United Kingdom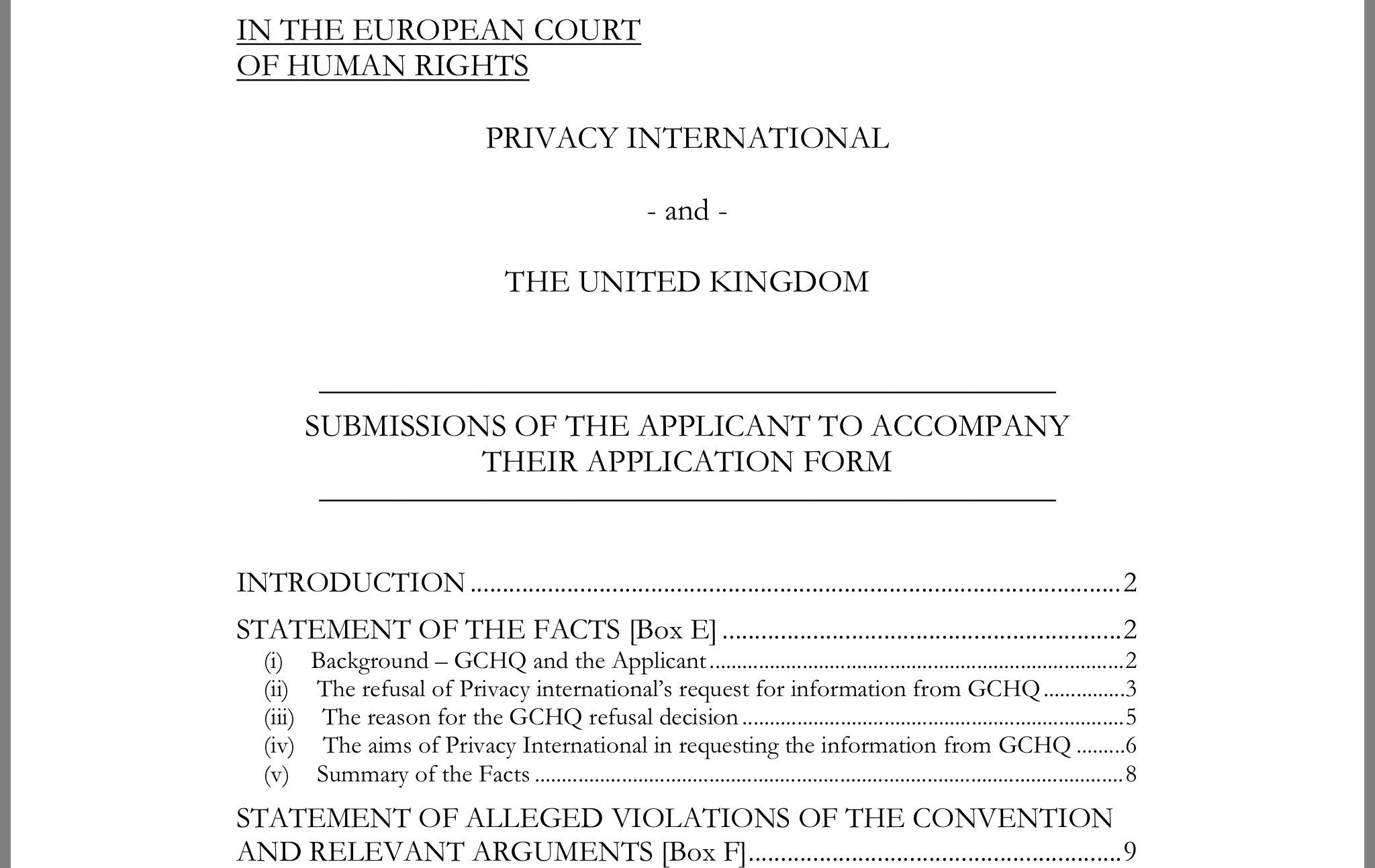 Wednesday, July 5, 2017
Privacy International in September 2014 filed a legal challenge in Europe's top human rights court demanding the release of secret documents detailing the spying agreements between the United States, United Kingdom, Canada, Australia, and New Zealand. 

The group of countries, collectively known as the Five Eyes, routinely shares private data on individuals around the world collected through the mass surveillance operations disclosed by NSA whistleblower Edward Snowden. However, the documents detailing critical information of this arrangement remain secret and hidden from public scrutiny, including the circumstances and manner in which individuals can be spied on, to which governments intelligence agencies provide access to information the collect on individuals' phone and internet communications, and what – if any – safeguards are in place to ensure such information isn't misused by foreign governments. Privacy International has asked the European Court of Human Rights to rule that intelligence agencies should not be entitled to keep the details of such arrangements hidden from the public.
The challenge comes after Privacy International filed Freedom of Information requests in all Five Eyes countries compelling them to release the details of the agreement, which has a profound impact on the enjoyment and fulfilment of human rights around the world. Governments in the US, UK, Canada, Australia, and New Zealand denied to publish the secret agreement. In the United Kingdom, GCHQ invoked a blanket exemption that excuses it from any obligation to be transparent about its activities. The same exemption was also invoked by the agency when Privacy International asked for mundane information such as GCHQ's cafeteria menu.
Privacy International asserts that the British Government has violated the right to access information by refusing to publish documents which stipulate how surveillance is shared with and obtained by Five Eyes partners, including the NSA. Privacy International contends that the British Government must come clean on their relationships with foreign intelligence agencies, and that this agreement must be brought to light, made public, and be open for debate.