A Freedom of Information Case Study: Challenging 'Neither Confirm Nor Deny'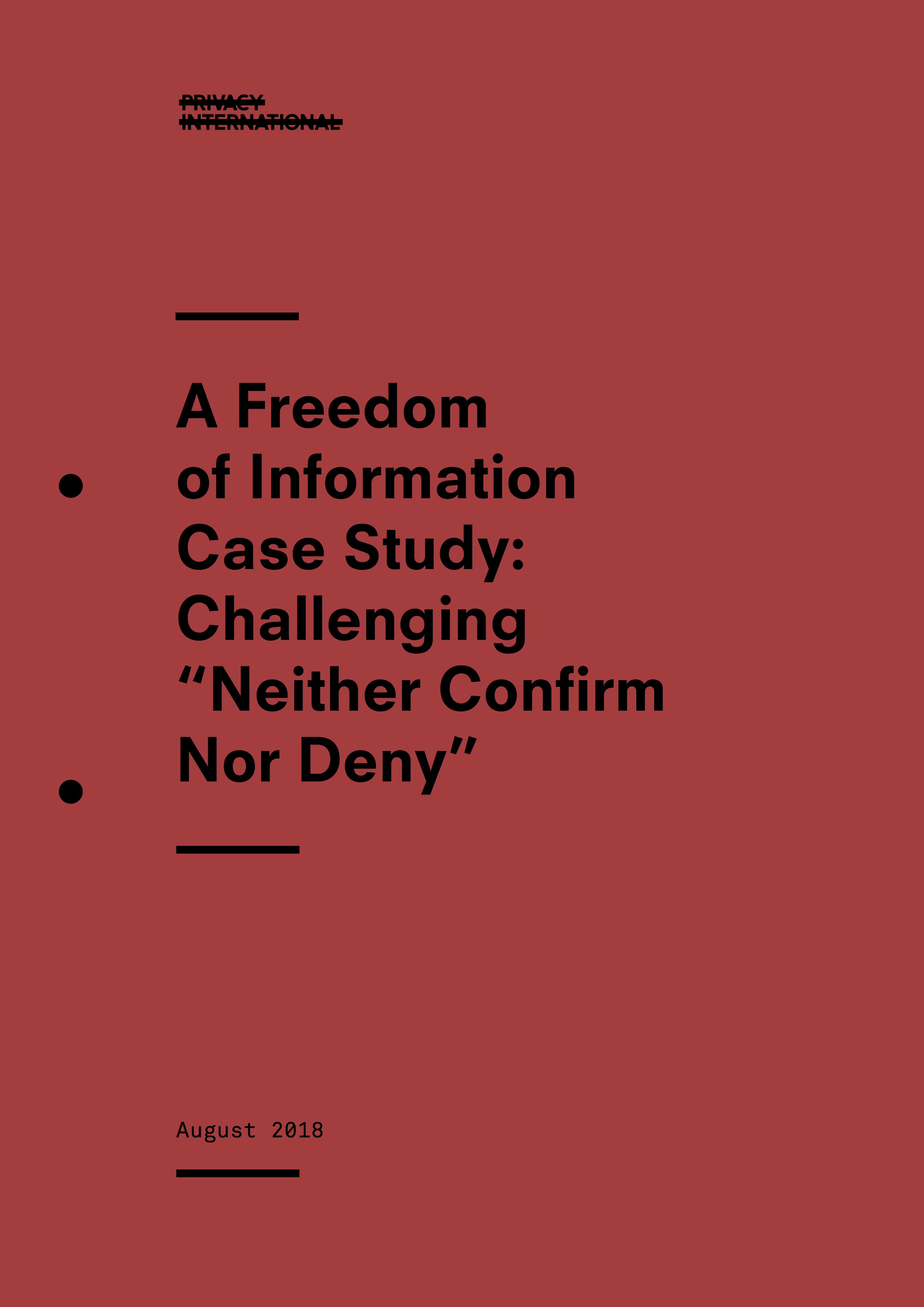 Tuesday, August 7, 2018
The Information Commissioner's Office (ICO) recently issued a series of decisions in Privacy International's long-running battle for information about UK police forces' acquisition of IMSI catchers This case study provides an in-depth summary and analysis of this process.
We hope it is useful to both campaigners seeking greater transparency from policing bodies, and more widely to Freedom of Information campaigners who are trying to challenge 'neither confirm nor deny' responses to FOI requests to public bodies.
We are a small and fiercely independent charity that picks big fights with companies and governments that attack your privacy, dignity, and freedom. Our independence means we never accept funds from industry and governments that limit our ability to criticise those same institutions who abuse your privacy, dignity, and freedom.
To help keep PI independent we need your support.