In this submission, Privacy International provides the Committee with their observations to the written replies of the Pakistani government and with additional, up to date information to that contained in the brieing submitted to the Committee in advance of the adoption of the list of issues in 2016.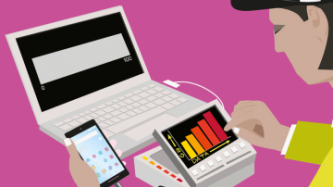 Monday, February 25, 2019
In October 2018, Privacy International submitted to the public consultation on the "Consolidated Guidance to Intelligence Officers and Service Personnel on the Detention and Interviewing of Detainees Overseas, and on the Passing and Receipt of Intelligence Relating to Detainees" ("Consolidated Guidance") held by the Investigatory Powers Commissioner's Office ("IPCO"). Privacy International's submission addresses the portions of the Consolidated Guidance on "the Passing and Receipt of…
A new Privacy International report based on an international collaborative investigation carried out by 40 NGOs in 42 countries has found alarming weaknesses in the oversight arrangements that are supposed to govern the sharing of intelligence between state intelligence agencies, including in the UK. Privacy International urges governments to enact urgent reforms and improve public understanding about the scope of intelligence sharing and the safeguards and oversight currently in place.