The Right to Privacy in Kenya
PI submitted with its partners a joint stakeholder report on the state of privacy in view of Kenya's review at the 35th session of the Universal Periodic Review.
Key advocacy points
Kenya must review its legal framework to comply with the right to privacy including its laws regulating communications surveillance and intelligence activities.
Kenya must take measures to ensure HRDs and journalist are able to work freely and safely without being subject to surveillance.
Kenay must adopt a comprehensive and robust data protection law to regulate the processing of personal data, and protect people.
Advocacy
Post date
6th December 2019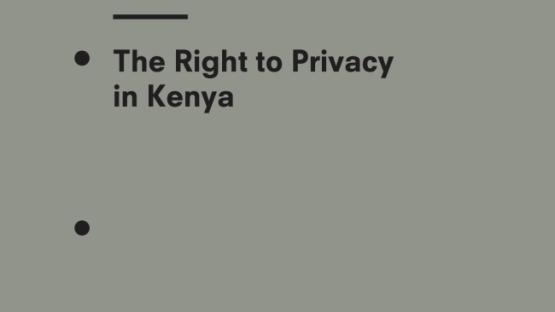 This stakeholder report is a submission by Privacy International (PI), the National Coalition of Human Rights Defenders Kenya (NCHRD-K), The Kenya Legal & Ethical Issues Network on HIV and AIDS (KELIN), and Paradigm Initiative.
PI, NCHRD-K, KELIN, and Paradigm Initiative wish to bring their concerns about the protection and promotion of the right to privacy, and other rights and freedoms that privacy supports, for consideration in Kenya's upcoming review at the 35th session of the Working Group on the Universal Periodic Review.