Cooperating With Who?! Answers Needed as UK Retailer Southern Co-Op Tests Facewatch
Privacy International is seeking answers and assurances from UK supermarket chain Southern Co-Op following its trial of the Facewatch facial recognition network
Key advocacy points
Southern Co-Op has reportedly "completed a successful trial using Facewatch"
Assurances regarding data protection, privacy and other fundamental rights concerns needed
Co-Op must also investigate whether Facewatch is sharing data with police forces
Advocacy
Post date
9th December 2020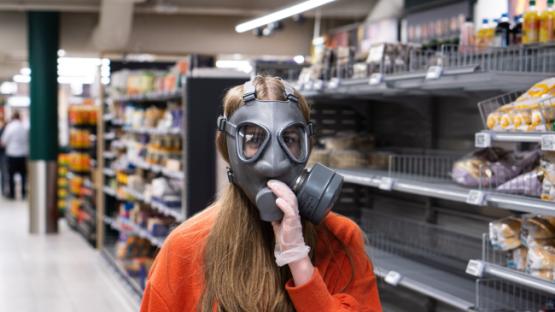 Privacy International has written to the Southern Co-operative supermarket chain to express serious concerns and ask for assurances following a report that it "completed a successful trial using Facewatch [facial recognition] in a select number of stores".
Facewatch describes itself as a "cloud-based facial recognition security system [which] safeguards businesses against crime." Premises using the system are alerted when Subjects of Interest (SOI) enter their premises through the use of facial recognition cameras.
In October 2020, Privacy International urged authorities in the UK to investigate evidence that Facewatch is offering to transform its crime alerting system into another surveillance network for UK police forces by offering them the ability to "plug-in" to the system. We are still awaiting responses.
We are concerned that such a deployment at Southern Co-Op stores - even at trial level - could mean that, in order to purchase essential goods, people might be in effect left with no choice but to submit themselves to facial recognition scans. 
We are also deeply concerned about the potential sharing of captured data with police, with or without Co-op's knowledge.
As a result, we are calling on Southern Co-Op to confirm:
Whether it has reviewed any privacy as well as any other fundamental rights concerns related to the use of Facewatch, and if so, what the outcome of that review was;
Whether it believes the legal framework governing its stores' use of Facewatch is currently sufficiently clear and able to satisfy data protection law;
Whether it is aware if Facewatch has in fact entered into such a data sharing agreement with any police force and whether it will investigate the matter.
Privacy International has twice wrote to Facewatch, as well, to seek a response to our concerns but has never received a response. 
We will update this page with any developments.
UPDATE 17 December 2020
Southern Co-op have responded but have unfortunately failed to address concerns. As a result we are calling on them to:
Publish an impact assessment that has been undertaken to provide the public with confidence that it sufficiently addresses the wide-ranging concerns raised by the use of the system;
Confirm specifically which of their stores have used the system, which ones continue to do so, and what exact signage they use to make that fact known to the public;
Investigate whether Facewatch has allowed any police force to use the cameras in the ways described in their marketing material.
Their response and ours are attached to this page.
We will update this page with any developments.