Privacy International's submission to UNSR: "Human Rights Violations At International Borders: Trends, Prevention And Accountability"
PI responded to the call of the UN Special Rapporteur on the human rights of migrants to assess the human rights impact of current and newly established border management measures. In our submission we focus on relevant developments in the United Kingdom as well as provide an insight into global trends.
Key advocacy points
To respond to migration flows – voluntary or forced – governments worldwide have prioritised an approach to immigration that criminalises the act of migration and focuses on security.

Digital technologies deployed in the context of border enforcement and administration and immigration enforcement reproduce, reinforce, and compound existing human rights violations

.

Life-changing decisions are being made based on the data being collected but also inferred and observed, and yet there are limited safeguards in place to regulate and oversee the use of tech and data processing in immigration processes.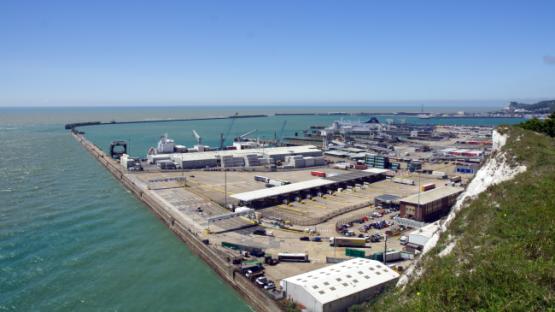 Privacy International (PI) welcomes the call of the Special Rapporteur on the human rights of migrants to assess the human rights impact of current and newly established border management measures with the aim of identifying effective ways to prevent human rights violations at international borders, both on land and at sea.
The issues highlighted in the call for submissions are ones that PI has been investigating, reporting and monitoring as part of our campaigns demanding a human rights approach to migration and challenging the drivers of surveillance amongst other domains of work that PI has focused to expose corporate and government data exploitation and surveillance. This work aligns with the UNSR's recent set of recommendations for "the development of a human rights-based, gender-responsive, age- and child-sensitive approach to migration and border governance, that ensures the human rights of migrants, including those in an irregular situation, are always the first consideration".
Our submission focused on providing information about recent or current border management legislation/policies/measures, (including those temporary measures as part of a state of emergency), with the view to control, reduce or prevent migrant arrivals in the United Kingdom, including:
changes to the

Nationality, Borders and Immigration Bill;

adding immigration officers amongst those who can exercise powers to extract information from electronic devices (MPE);

the introduction of mandatory electronic monitoring (EM) using GPS tags and the intention to use location data to make decisions in immigration applications;

the use of drones to surveil at the border.
The issues raised and examples presented provide an insight into trends which we have observed on a global level around the deployment of data-intensive and technologies at the border and in immigration enforcement which we would encourage the UN Special Rapporteur to investigate further.