How Bahrain Spies On British Soil
News & Analysis
Post date
4th November 2014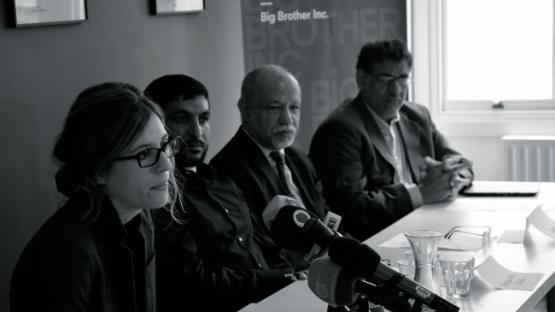 The following piece by Privacy International Legal Officer Adriana Edmeades appeared in openDemocracy:
In 2012, Citizen Lab, a think-tank operating out of the Munk School of Global Affairs at the University of Toronto, came across evidence suggesting that Gamma International, a multinational technology corporation with offices across the world, sold a form of malware called FinFisher to Bahrain. Bahraini activists, amongst others, were seriously concerned: FinFisher gives its operator complete access to a target's computer and mobile phone. That kind of technology in the hands of a state like Bahrain, with its record of human rights abuse, would put at risk a great many people's lives.
So, in 2012, on the basis of Citizen's Lab research, Bloomberg News asked Gamma whether they had sold the technology to Bahrain. Martin Muensch, who works at Gamma, and whom the company credits with having invented the technology, publicly and emphatically denied the allegations: Gamma, he said, had never sold FinFisher to Bahrain.
In August of this year, materials were anonymously published online which suggest that, at the very time Gamma was denying that it had sold FinFisher to Bahrain, not only had Gamma already made the sale to Bahrain, but it was also actively engaged in providing the Bahraini authorities with extensive technical assistance and advice about the malware. Included within the material published online are highly confidential Bahraini government records. Those records include the names of surveillance operations under which people were being targeted, the network identifying names of targets' computers, as well as targets' computer user names, and internal and external IP addresses. The material also includes service logs, showing Bahraini authorities seeking technical support in fixing bugs and using the technology more effectively.