Why Privacy Is Essential For Free Speech To Thrive
News & Analysis
Post date
30th November 2011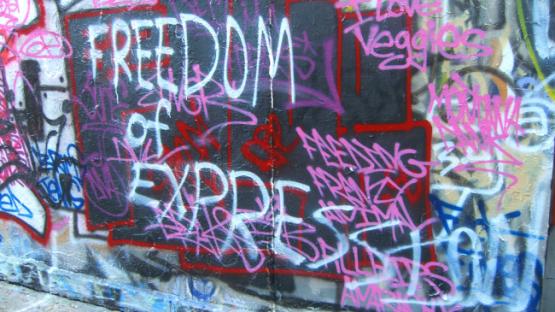 Last year, Index on Censorship published an interview with Google's chief legal officer and senior vice president David Drummond. The company was still reeling from the aftermath of the news that an attack had been launched on Gmail from China. Drummond proposed that free speech needed to be part of the international agenda at multilateral and bilateral trade discussions, just like piracy. 'Western governments whose economies certainly benefit from the internet sector should make this happen,' he said.
Since we published the interview, the issue has become more urgent than ever. In less than a year, in the aftermath of the remarkable (but unfinished) revolutions in the Middle East, the tension between surveillance, privacy and freedom of expression is acute. While the internet and social media were clearly central to the speed of the unprecedented events, the vulnerability of the protesters was evident. It came as a shock then when it was revealed that Western technology companies were exporting equipment likely to be used against activists, while their governments were supporting the uprisings across the Middle East.
This contradiction poses an uncomfortable ethical challenge to democracies in their support for human rights. Surveillance is now a flourishing global business, and no longer just the preserve of totalitarian regimes. How can Western democracies back the fight for freedom in the Middle East while Western companies supply surveillance equipment to authoritarian governments in the same region?
The BBC revealed in September that documents had been found at the headquarters of Egyptian state security detailing an offer by Gamma International UK Ltd to supply a software program that could be used to access emails and Skype conversations. Gamma International has denied supplying the program; the foreign secretary, William Hague, has said in response that he will examine export controls. The US and France have also been supplying surveillance equipment to authoritarian regimes in the Middle East. These are just some of many examples that put free speech and privacy on the frontline and have proved highly embarrassing to democratic governments. 
The revolution in freedom of expression online has radically changed the relationship between free speech and privacy. Traditionally, the two rights have been seen in conflict or at best balanced against each other. Yet it is now no longer possible to enjoy freedom of expression online without considering how to protect one's personal information. Privacy is essential if free speech is to thrive.
What we need to consider is not just the impact of the surveillance industry on dissidents or those fighting for freedom in authoritarian regimes, but also on those living in open societies. Not only has the internet made it possible for authoritarian regimes to monitor their citizens' activities as never before, it has also made censorship and surveillance acceptable, and even respectable, in democracies.
The revelations of Privacy International's Big Brother Incorporated project make it incumbent on Western governments to come up with solutions for controlling the export of surveillance and censorship technology to repressive regimes. But it is also now time for a frank discussion about the extent to which surveillance has become an acceptable tool within open societies.
Jo Glanville is the Editor of Index on Censorship and a member of PI's Advisory Board.