Blanket exemption from FOIA for the 'British FBI'
News & Analysis
Post date
6th February 2012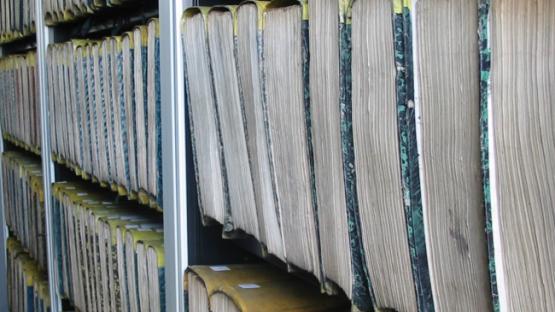 News emerged today that the new National Crime Agency will be completely exempt from Freedom of Information laws, creating a 'cloak of secrecy' around the organization.
The National Crime Agency (NCA), the government's proposed successor to the Serious and Organised Crime Agency (SOCA), will target organized crime, fraud, child exploitation and smuggling. Described in the media as an 'FBI-style' intelligence agency, the NCA is proposed to become fully operational in December 2013.
But despite assurances from the coalition government that it was committed to a "new era of openness and transparency", the Crime and Courts Bill introduced to Parliament last month revealed plans to completely exempt the NCA from the requirements of the Freedom of Information Act 2000.
It's easy to see why this news is causing consternation amongst politicians and campaigners alike: Freedom of Information (FOI) laws are an essential tool in holding the government accountable to the general public. Since their introduction in 2000, FOI requests have played a key role in uncovering several notable cases of corruption or incompetence. Without public access to information held by government bodies, scandals like the MPs' expenses would never have seen the light of day, and we might never have known that government contractor A4e was compelling people it was supposed to be helping find employment to work unpaid in its own offices.
But what if releasing information to the general public in fact endangered the NCA's operations, and stopped it functioning effectively? According to a Home Office fact sheet on the proposed agency:
Like SOCA, the NCA will handle operationally sensitive information (including intelligence material) which will not be suitable for public release, because its disclosure could jeopardise the Agency's ability to protect the public […] by potentially revealing sensitive intelligence or the methods by which it was obtained. The NCA will therefore be exempt from the Freedom of Information Act, as SOCA is now. This is important to ensure that the NCA is able to operate effectively and maintain the confidence of its partners.
In fact, under current laws, public bodies have a right to refuse FOI requests in a range of situations, including when the information concerns security matters, or would prejudice law enforcement, or the capability, effectiveness or security of any relevant force. These broad exemptions are already regularly invoked by public bodies to avoid disclosing information under FOI laws. At Privacy International, we experience this first hand: many of our FOI requests to organisations such as the Metropolitan Police Service and the UK Borders Agency are refused on the (often tenuous) basis of law enforcement or security concerns.
Clearly, the proposed NCA would have ample scope under current FOI laws to ensure that information that could 'jeopardise the Agency's ability to protect the public' can be refused disclosure. Which begs the question: what else do they need to hide?
It's obvious that a blanket ban on FOI requests is not necessary to ensure that organized crime can be tackled effectively. But it does allow a government department to be completely unaccountable to the public with respect to its finances, spending and organizational policies.
When these policies could include a broad range of privacy invasions under the government's proposed Communications Data Bill, this lack of transparency creates a fundamental and unfair imbalance: they can know a lot about us, but we can know absolutely nothing about them.