Stories of surveillance in Morocco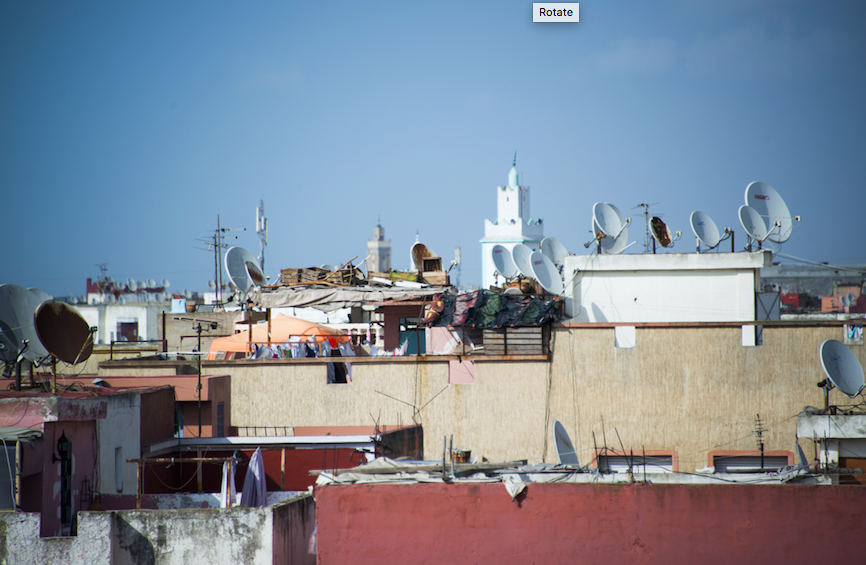 Wednesday, April 1, 2015
Privacy International today is releasing a report about surveillance in Morocco, featuring four interviews with individuals who have been subjected to state surveillance. Stepping away from our traditional approach to documenting surveillance, we decided to give a platform to the people who have been targeted.

The interviews reveal a multi-layered oppressive system, where law enforcement agents film the keyhole of your door and interrogate your neighbours where; nationalist hacker groups get access to your email and social network accounts; the content of your phone conversations and emails appear in the media; and any email you receive might carry spyware that would grant an attacker the control of your computer.

Surveillance in revolutionary times
The report emerged from a collaboration with our partner in Morocco, l'Association des Droits Numériques, co-founded by Hisham Almiraat. Hisham was part of Mamfakinch, a network of citizen reporters who covered the February 20th Movement, a series of protests that took place in Morocco during the Arab Spring.

Looking back at the February 20th Movement, the activists we interviewed recall that all they wanted was to live in a democracy. But many who joined the movement were subsequently spied on, often in an attempt to intimidate them because they were participating in critical journalism.

"Mamfakinch never meant to be objective because we sided with the movement. We wanted democracy – real, absolute, radical democracy," says Hisham when he explains what led him to co-found Mamfakinch.

Mamfakinch's editorial team was targeted with the Remote Control System spyware from the Italian surveillance firm Hacking Team, an expensive piece of technology that grants the attacker complete control over the target's computer. According to Hacking team, this type of malware is sold solely to law enforcement and government agencies, leaving little doubt to who targeted Mamfakinch.

The attack was a serious shock for the editorial team, which had until then never considered the issue of information security. Mamfakinch eventually disbanded, and while there are various reasons for Mamfakinch's closure, the Hacking Team attack certainly had a chilling effect.

"It's a bit like an assault, you can listen to a story, feel sympathetic for the victim but when you really experience an assault, it's deeply traumatising," says Yassir Kazar who also wrote for Mamfakinch. "Some people manage to transcend it and to turn it into a positive experience and others remain traumatised, especially if technology was not their cup of tea in the first place. I think for some people it was a real slap in the face."

"They poisoned this wonderful technology that allowed us to express ourselves anonymously and fearlessly. They killed this. People started thinking 'The rules have changed. I am not going to take any more risks,'" says Hisham.

Independent journalists: The number one target
Even without the expensive equipment provided by Hacking Team, Morocco's regime has long known how to use surveillance to discourage dissident voices – journalists in particular. Samia Errazzouki, a Mamfakinch contributor who lives in the US, was prepared to handle this type of pressure but did not imagine when she started publishing articles that it would eventually impact her family, who was still in Morocco.

"You realise that when you're dealing with a country that is very authoritarian – and that has a legacy of imprisoning journalists who are providing information the Government doesn't want out – you're opening yourself up to a certain sort of oppression. […] But you think that you can protect your family from what it is that you do. Why should my family be held accountable for my actions? They have nothing to do with what I am doing! But they do it because that's the way they can get to you psychologically. You start thinking 'what could they do next to my family? What's the next step?'"

Ali Anouzla – a famous Moroccan journalist currently on probation following accusations of "glorifying terrorism" - also spoke to us about his experience of ubiquitous surveillance.

A target of nationalist hacker groups, Ali has also had to deal with publications posting content of his phone conversations. And when he pointed out that the latter were likely tied to the secret services, he was sued by the Government.

Like all of the journalists and activists we interviewed, Ali has learned to navigate between the need to pursue his work and demand democracy and the knowledge that the regime will use any trick to prevent him from doing so.

"Knowing your phone conversations are constantly listened to is disturbing. It restrains my private life: for instance even though I don't drink, I know I cannot go to a place where people drink alcohol because I could be photographed and in a Muslim country, this could be used to shock people. Other than that it never prevented me from saying and writing anything."

Privacy International hopes that these testimonies will help shift the public debate in Morocco and abroad so that governments understand that a fair and democratic society cannot exist without the right to privacy
We are a small and fiercely independent charity that picks big fights with companies and governments that attack your privacy, dignity, and freedom. Our independence means we never accept funds from industry and governments that limit our ability to criticise those same institutions who abuse your privacy, dignity, and freedom.
To help keep PI independent we need your support.