Committees on Arms Export Controls: UK government must make good on assurances to Privacy International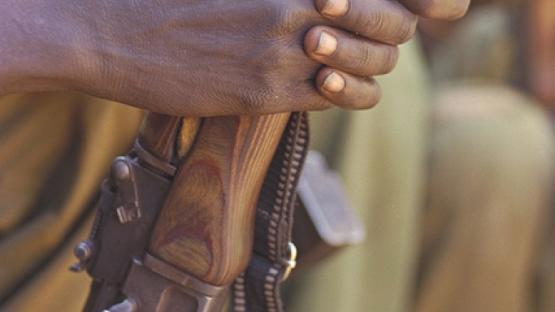 The 2012 report of the Committees on Arms Export Controls (CAEC), released last Friday, has raised serious concerns over the government's approach to arms exports, highlighting the use of British exports to facilitate repression and prolong conflict in authoritarian regimes abroad.
In his oral evidence to the Committees, the Foreign Secretary William Hague, stressed that the government's position on granting export licences for goods on the Export Control list has not changed:
The long-standing British position is clear: we will not issue licences where we judge there is a clear risk that the proposed export might provoke or prolong regional or internal conflicts, or which might be used to facilitate internal repression.
Nonetheless, unprecedented levels of government backpedalling in the wake of the Arab Spring saw 158 licences for the sale of arms to countries such as Bahrain, Egypt and Libya hastily revoked due to the contravention of both these criteria. As the report notes, there were no significant changes in the repressive regimes concerned between the time the licenses were issued and the start of the Arab Spring in December 2010; the events of early 2011 merely brought the true nature of the regimes to public attention. The CAEC concludes that "the scale of the revocations is demonstrable evidence that the initial judgements to approve the applications were flawed" and recommends that the government "apply significantly more cautious judgement" on the export of arms to authoritarian regimes.
But while the government's lax attitude to arms export licensing is examined, exports of other UK goods which directly facilitate internal repression are still not subject to CAEC scrutiny. Surveillance technology, which has played a documented role in the suppression of dissent across the Middle East and North Africa, is still not on the Export Control list, and as yet, no license is required to sell this equipment to repressive regimes.
However, the CAEC's recognition of this issue and its recommendations for export reform represents a significant step forward in Privacy International's campaign against the unlicensed trade in surveillance technologies. Specifically citing Privacy International's correspondence with 10 Downing Street on the subject, the report of the CAEC recommends that the government make good on assurances that it is "actively looking at the issue" by setting out proposed changes to export controls that will ensure UK surveillance technology is no longer used in human rights abuses overseas.