Sweden's Foreign Minister declares his support for principles to protect privacy in the face of surveillance
News & Analysis
Post date
21st October 2013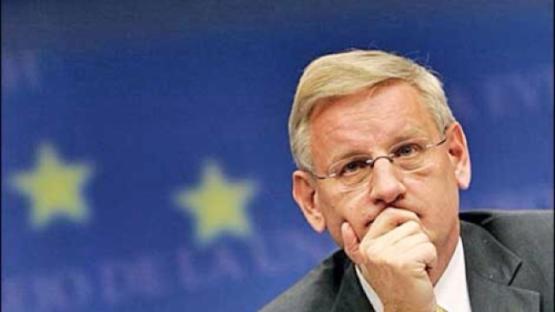 At the first major discussions on internet governance since the Snowden leaks began in June 2013, Sweden's Foreign Minister has called for the establishment of principles to define the application of existing human rights obligations to the digital realm.
Noting that the Snowden revelations have given birth to "a new debate about surveillance and privacy", Foreign Minister Carl Bildt acknowledged that internet governance is being challenged, as some States operate vast surveillance systems without any laws of oversight whatsoever, and others are preparing for offensive operations on the net. He called for a global dialogue on the global norms of behavior on the net, and proposed seven principles that should be observed by States with regard to online surveillance.
Support for civil society's 13 Principles
The seven principles proposed by Mr Bildt, in his speech to the Seoul Cyber 2013 conference last week, mirror closely 8 of the 13 International Principles for the Application of Human Rights to Communications Surveillance,launched at the UN Human Rights Council in September and signed by more than 280 civil society organizations from across the globe.
The Foreign Minister called for the application of the principles of Legality, Legitimate Aim, Necessity, Adequacy, Proportionality, Judicial Authority, Transparency and Public Oversight to the conduct of online surveillance by States. Each of these principles forms part of the 13 International Principles, an initiative instigated by Privacy International and EFF in October 2012, well before the revelations of widespread NSA and GCHQ surveillance. The 13 Principles additionally call for Due Process, User Notification, Integrity of Communications and Systems, Safeguards for International Cooperation, and Safeguards Against Illegitimate Access.
International momentum grows
Mr Bildt's comments are not the first high-level public statement in support of an updated understanding of the way in which human right standards must be applied to the digital realm. The Brazilian President, Dilma Rousseff, used the occasion of the UN General Assembly in September to call upon the UN to oversee a new global legal system to govern the internet, declaring that "in the absence of the right to privacy, there can be no true freedom of expression and opinion, and therefore no effective democracy." She has since announced that Brazil will host an international summit in April 2014 to discuss Brazil's suggestions for upgrading online security and privacy.
Privacy International welcomes the growing international momentum towards greater protection for human rights, particularly the right to privacy, in the digital world. The International Principles provide a framework within which States can assess the implications of their actions for the enjoyment of human rights, both of their own citizens and for the citizens of other States. Mr Bildt should go further and formally adopt the 13 Principles and they should form the basis of discussions at next year's summit in Brazil.