...it protects our development
You have duties toward the community within which your personality can fully develop. The law should guarantee human rights. It should allow everyone to respect others and to be respected.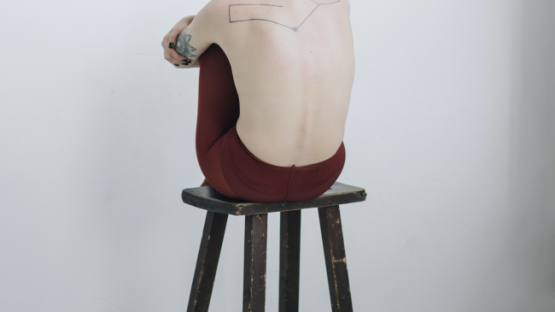 Numerous sexist, mysoginistic, homophobic and racist practices are flourishing online, in ways that are harder for national authorities to stop than when abuse takes place offline. One of these practices is 'revenge pornography', which involves online distribution of private sexual images without the consent of the person depicted.
One victim of image based sexual abuse (more commonly known as revenge porn): Chrissy Chambers. Chrissy was 18 years old when her boyfriend convinced her to spend one last evening together before they took a break from their relationship. According to Chrissy, she was so intoxicated that evening that she became unconscious. It was at this point that her ex-boyfriend raped her and made a recording. Chrissy did not remember the event. She maintained that she only found out about this recording when she was 22, when a friend alerted her that a compromising video of her was available online.
The video was uploaded on 35 different pornography websites without her consent. By this time, she had set up a YouTube channel with her current girlfriend campaigning for LGBT rights. After discovering the video, Chrissy went to the police, who reportedly told her that there was nothing they could do. Chrissy suffered from post-traumatic stress disorder and turned to alcohol due to stress. In addition, Chrissy's blogging business lost viewers. Many followers on her YouTube channel unsubscribed and proclaimed that she was no longer a lesbian role model but a 'porn star' and a 'slut'.
Image-based sexual abuse is a threat to individual autonomy and sexual agency. This practice can silence victims and contribute to them withdrawing from the public sphere, becoming depressed and in some cases even committing suicide.
Victims of image based sexual abuse are often identified online and receive numerous malicious and violent threats. Considering that majority of victims are women, this sends a message to all women that they shouldn't get comfortable online.
This video was created without Chrissy's consent, but many people do make consensal sexual videos, on the basis that it will stay between them and the people they sleep with. Revenge porn is a horrific betrayal of that trust.
The right to privacy helps to protect our choices, which define who we are, and our communities, where we can be ourselves.
1. Everyone has duties to the community in which alone the free and full development of his personality is possible. 2. In the exercise of his rights and freedoms, everyone shall be subject only to such limitations as are determined by law solely for the purpose of securing due recognition and respect for the rights and freedoms of others and of meeting the just requirements of morality, public order and the general welfare in a democratic society. 3. These rights and freedoms may in no case be exercised contrary to the purposes and principles of the United Nations. Article 29, Duty to your community
Related learning resources