ID systems analysed: Aadhaar
Case Study
Post date
19th November 2021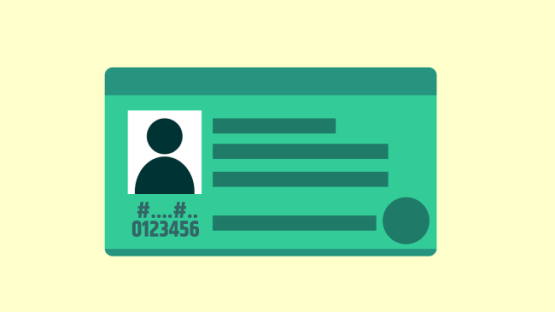 This written piece is part of PI's wider research into the tech behind ID systems around the world. Click here to learn more.
Overview
Aadhaar (Hindi for 'foundation') is India's ID programme, the largest in the world, surpassing 1 billion sign ups in just under 6 years. This programme aims to give every citizen a unique, biometrically-verifiable identification number. Each user receives a card with their number on it, which can be cross-referenced with the biometric data held in a government database. An Aadhaar card is not a proof of citizenship but citizens are required to provide it to receive welfare payments and social services.
The programme was launched in 2010, led by Nandan Nilekani (co-founder & non-executive chairman of Infosys). Various stakeholders have been reported to have been involved in the promoting, deployment and development of Aadhaar. The initiative has garnered support from the Bill and Melinda Gates foundation and the World Bank, alongside a large number of private companies with hands-on involvement in the development and deployment of Aadhaar. However we have been unable to find a clear, comprehensive list of such stakeholders and their responsibilities. Additionally, in 2020 concerns were raised about the evaluation of the bidding process for awarding managed services infrastructure provider (MSIP) contracts.
By assigning design responsibilities to private sector actors, the overall development of the foundational ID solution were freed from governmental politics. However, no public consultations were recorded to discuss the design elements or requirements of such a solution.
The technology behind Aadhaar is proprietary, non-modular, and mandates the collection and processing of biometric data for identification and identification purposes, namely fingerprints, iris scans and facial scans.
For more context as to what these terms mean please refer to this introductory piece on different forms of digital ID systems.
Infrastructure makeup
Very few details are publicly available about the physical architecture of Aadhaar. There is only some high-level information about the enrolment and authentication processes available:
i - Enrolment- "Aadhaar registration follows a tiered process and is done either by governmental registrars or by third party agencies partnering with UIDAI. Three private sector vendors provide automatic biometric identification systems (ABIS) for enrolment centres. In an effort to reduce vendor lock-in, each ABIS vendor competes for work based on their registration throughput. The enrolment process requires a mix of demographic data (name, gender, date of birth as well as proof of address) and biometric data (10 fingerprints, iris scans and a photograph). Additional data such as a phone number or email address can be provided voluntarily. This data is then sent to the Central Identities Data Repository (CIDR) through a Secure File Transfer Protocol (SFTP) or through encrypted hard disks sent via approved carriers. The CIDR compares each new enrolee's data with all the others enrolled in the database. This process is called de-duplication. If the enrolee clears this process, a 12-digit Aadhaar number is generated and posted to the individual. If enrolment is rejected, then the registrar is informed of the reasons of rejection and the next steps that need to be taken."
ii - Authentication- "Authentication is required for Indian residents to access state or central government benefits. This can be done via demographic authentication (based on Aadhaar number and demographic data), biometric authentication (based on Aadhaar number and fingerprint or iris scan data), multi-factor authentication or through an OTP (text message) based authentication mechanism. Biometric authentication is the most commonly used method. The authenticating system encrypts this data package and sends it to the CIDR via the authenticating service agency server (see Figure X for a simplified authentication process flow). The CIDR validates the received data package against its stored parameters and sends back a confirmation or rejection (yes/no) response. Security measures instituted by UIDAI include encryption of all data collected at enrolment agencies and decryption only at the CIDR. Contractually ABIS vendors cannot store source data. They are only allowed to store templates of enrolee data that are then sent for de-duplication. Once decrypted, all biometric data is stored offline. Only UIDAI approved authentication systems must be used. Authentication must be done through an encrypted protocol and digitally signed by an Authentication User Agency (AUA) or Authentication Service Agency (ASA)."