How to minimise targeted ads on social media: Telegram

It's tough to minimise targeted ads on phones because ads can be delivered based on data from the device level (such as what operating system your phone is using or based on unique numbers that identify your phone), browser level (what you search for within a browser), and within the apps you use. An app could target ads at you based on your location (tied to your unique device id number(s)) for example. Apps, including Instagram, direct you to opt-out of targeted ads at the device level. Here's how to limit device level tracking.
While Telegram says in its privacy policy that the company doesn't "use your data for ad targeting or other commercial purposes" [settings > Telegram FAQ > Deeper Questions > click Does Telegram have a Privacy Policy > click Check this out > see paragraph 5.6], the company says that "no third party bot developers are affiliated with Telegram" and that developers "should ask [users] for [their] permission before they access [their] data or [users] make it available to them [settings > Telegram FAQ > Deeper Questions > click Does Telegram have a Privacy Policy > click Check this out > see paragraph 6.4]. It's unclear what oversight Telegram provides over how these developers use the platform to communicate with users. The screenshots below outline some steps you can take to minimise the data you share on Telegram.
1. Click on Settings and then tap Privacy and Security.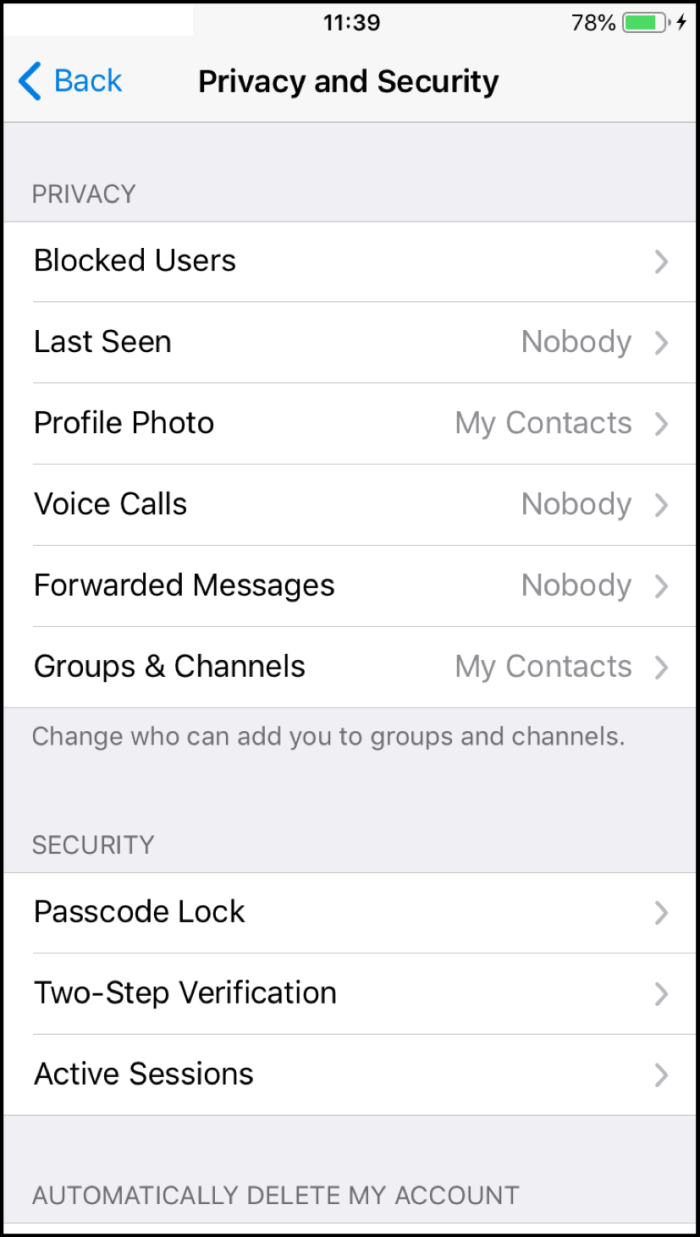 2. You are able to make private information about your activity on the app, as well as control settings of who can add you to groups and channels. Here is how the most locked down settings look in this section.
3. Within Privacy and Security, scroll to the bottom and tap Data Settings to see further options.
Related learning resources