Privacy at public demonstrations
Friday, July 13, 2018
How would you feel if you were fingerprinted by the police before you were allowed to take part in a peaceful public demonstration?
As tens of thousands of people attend massive public demonstrations across the UK today against US President Donald Trump in a 'Carnival of Resistance', it's a question worth asking. Why? Because the police now deploy a range of highly sophisticated surveillance tools at public events which are just as if not more intrusive. And these technologies should be even more alarming than being fingerprinted, because at least you would know if you were being fingerprinted - the surveillance technologies the police now use are largely invisible and imperceptible.
We want the police's use of these technologies to be properly regulated so that people can peacefully demonstrate without being inappropriately spied on.
TO TAKE PART IN OUR CAMPAIGN , RIGHT CLICK ON THE PICTURES BELOW, SAVE THEM, AND SHARE THEM ON SOCIAL MEDIA TAGGED #SPYPOLICE
FACIAL RECOGNITION TECHNOLOGY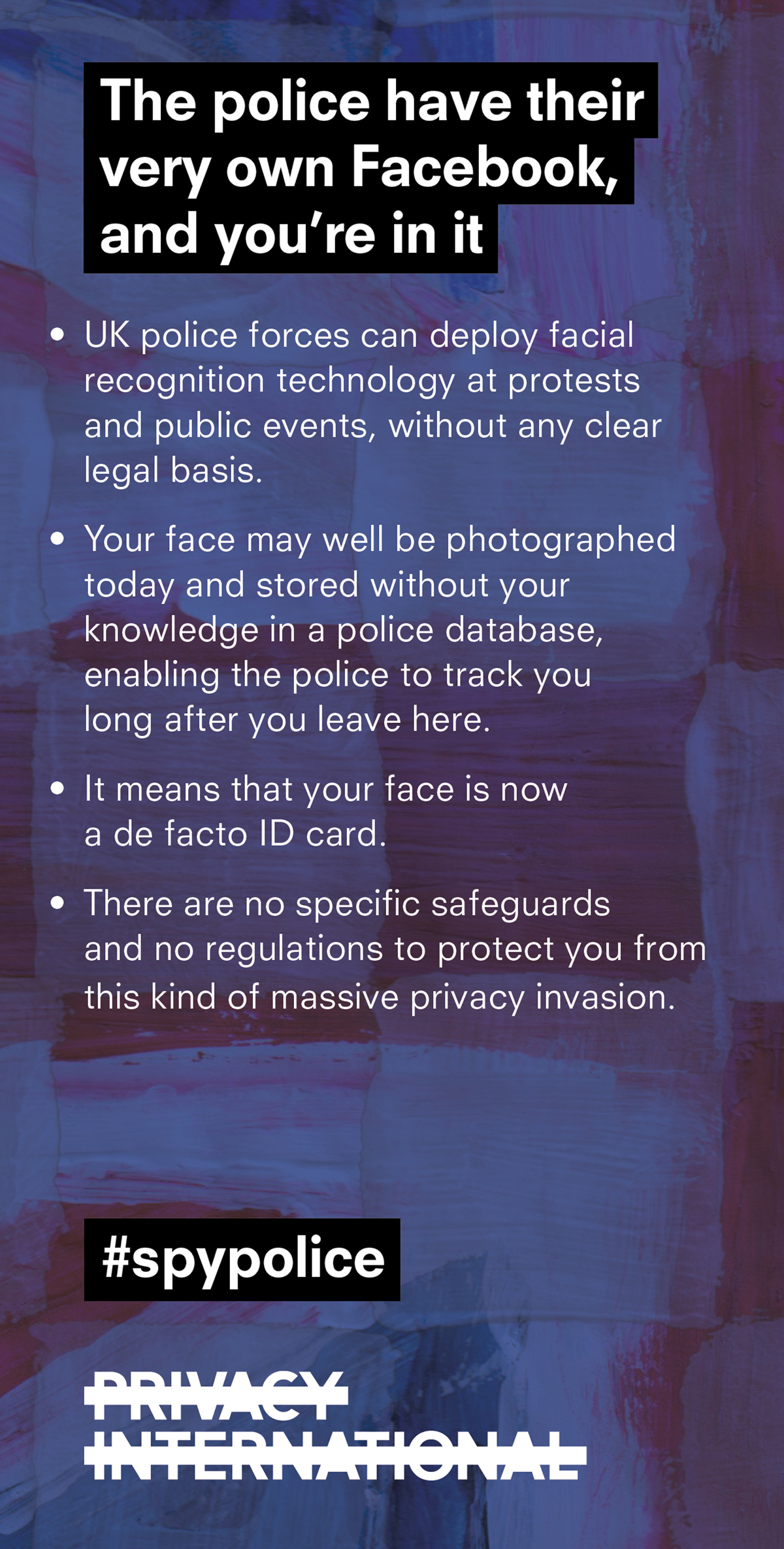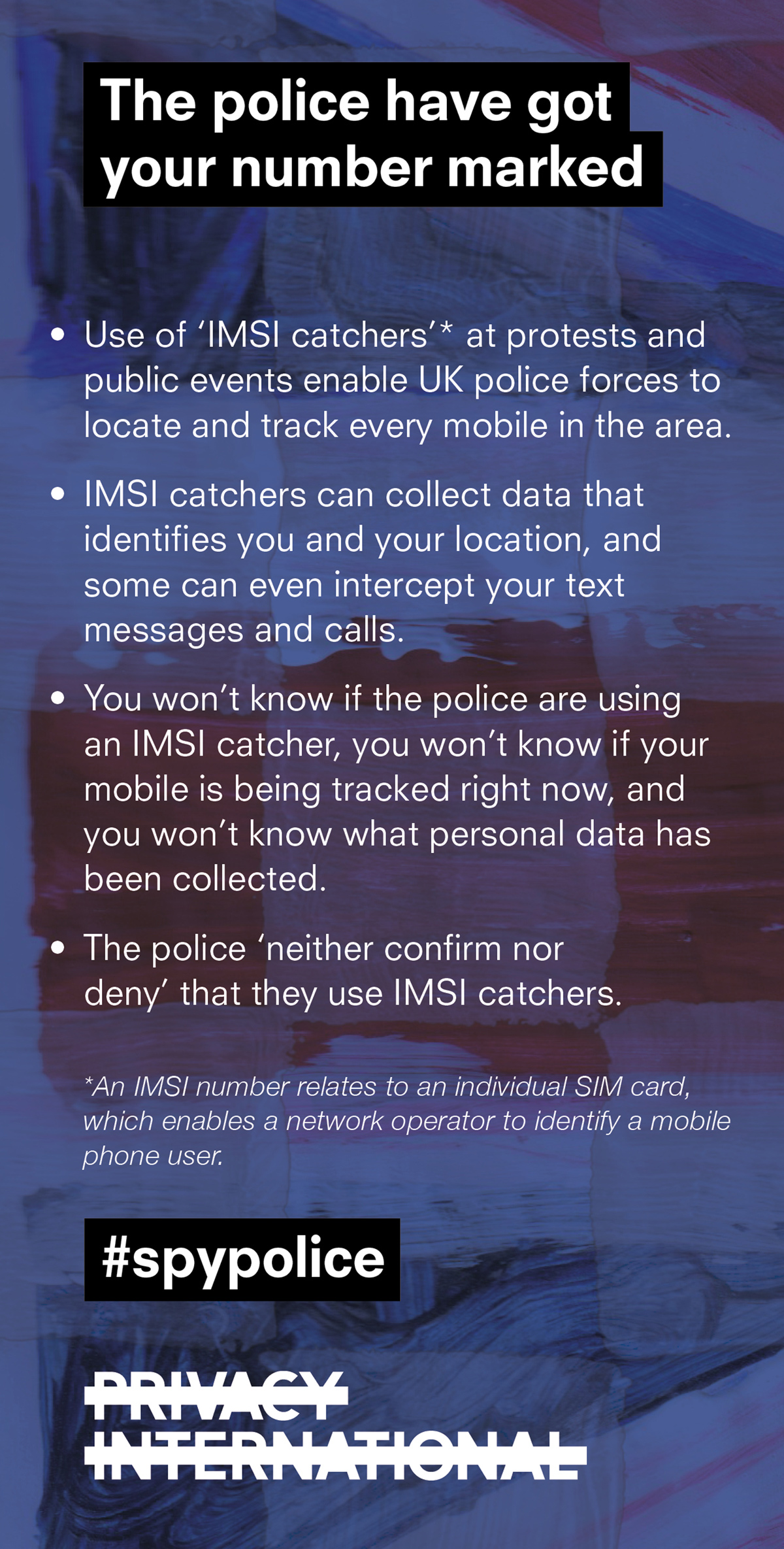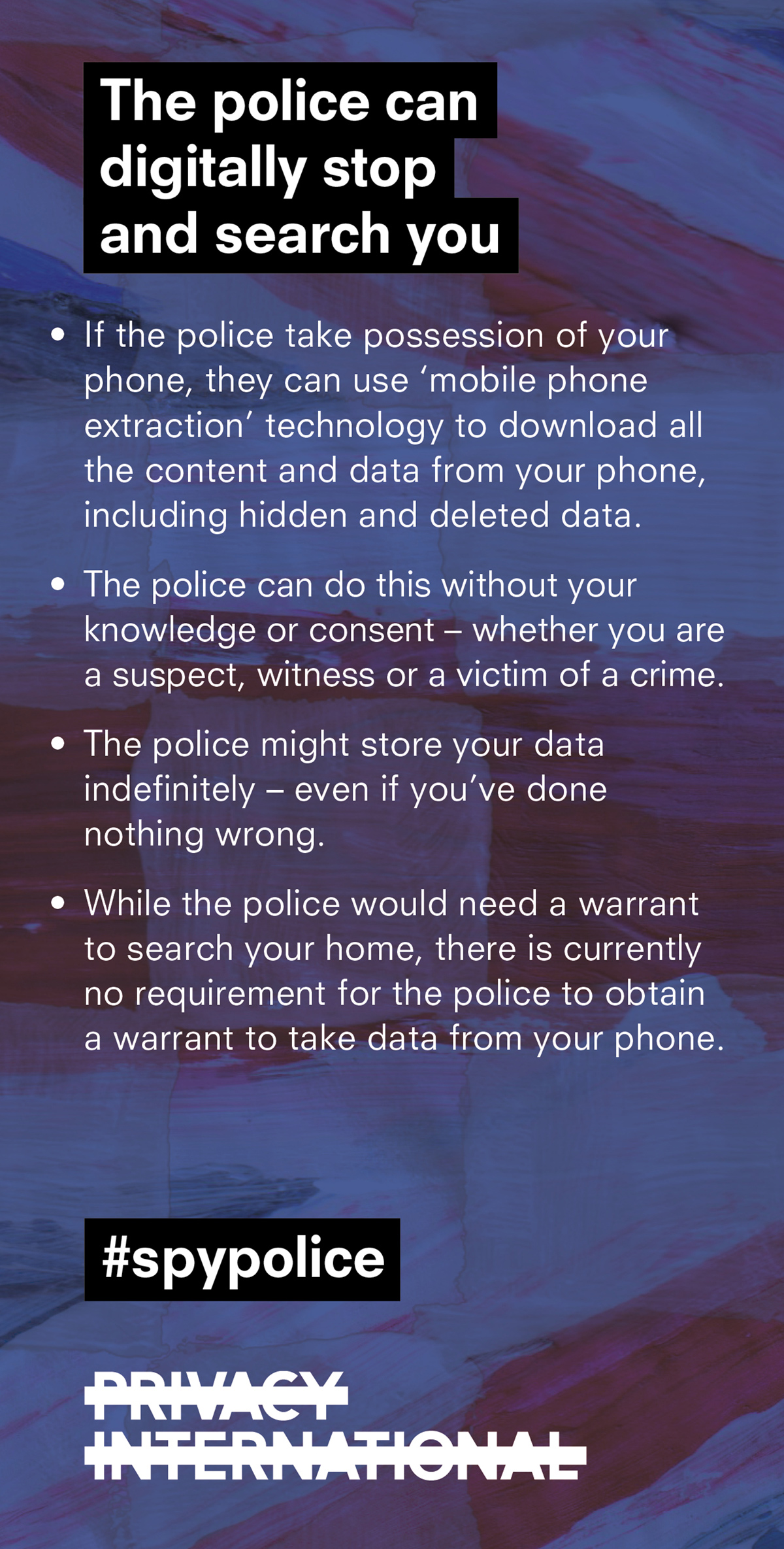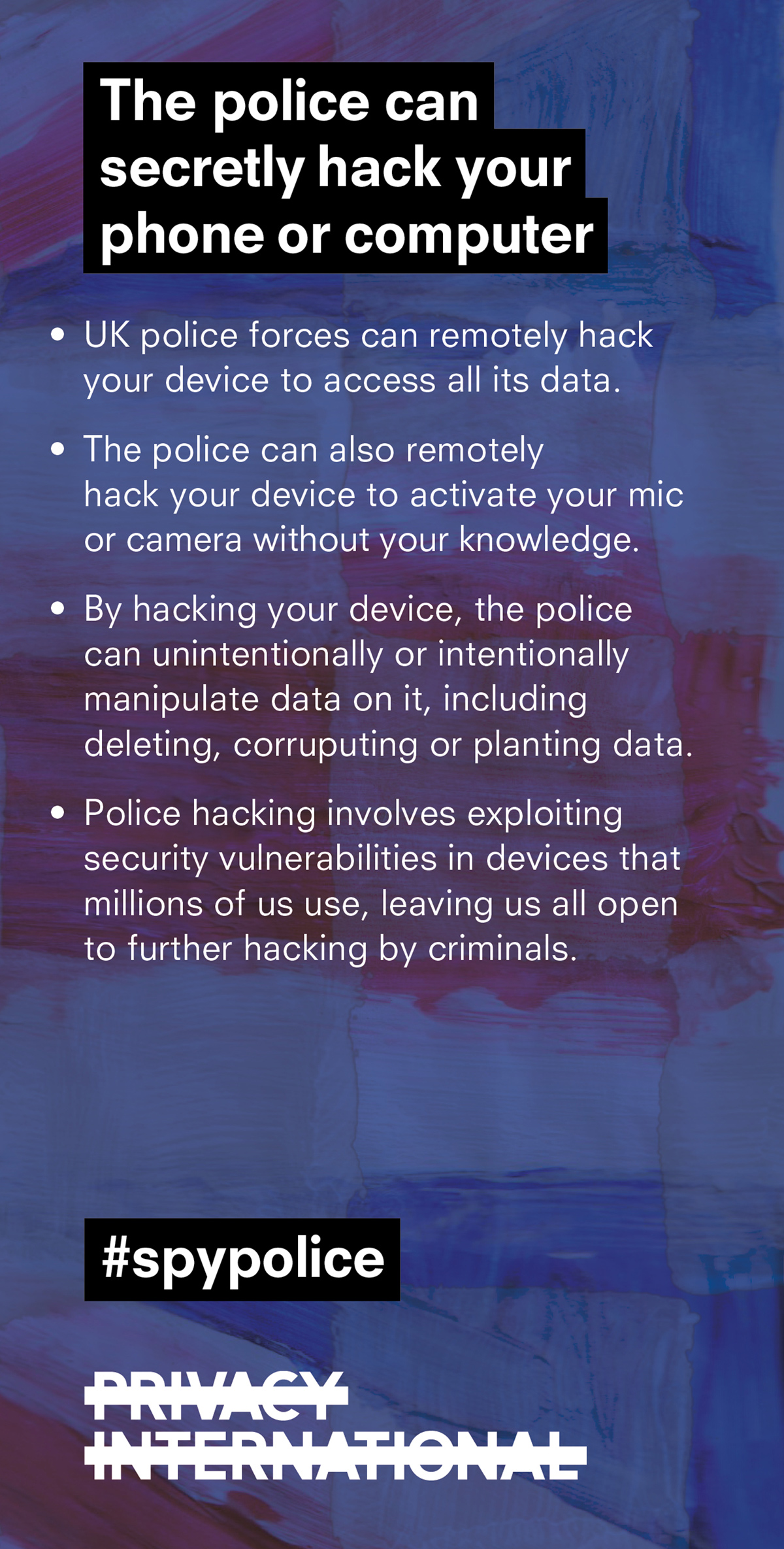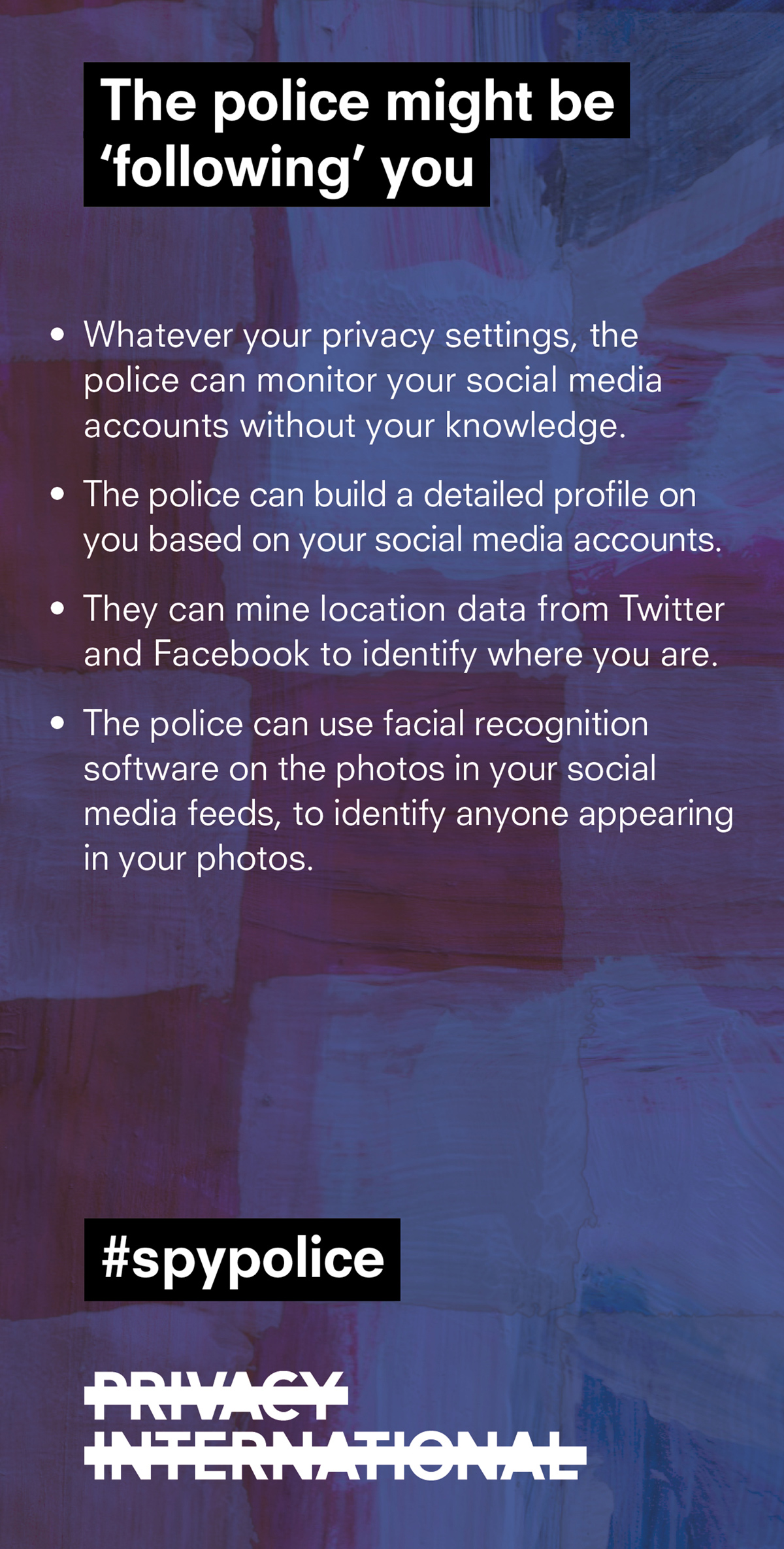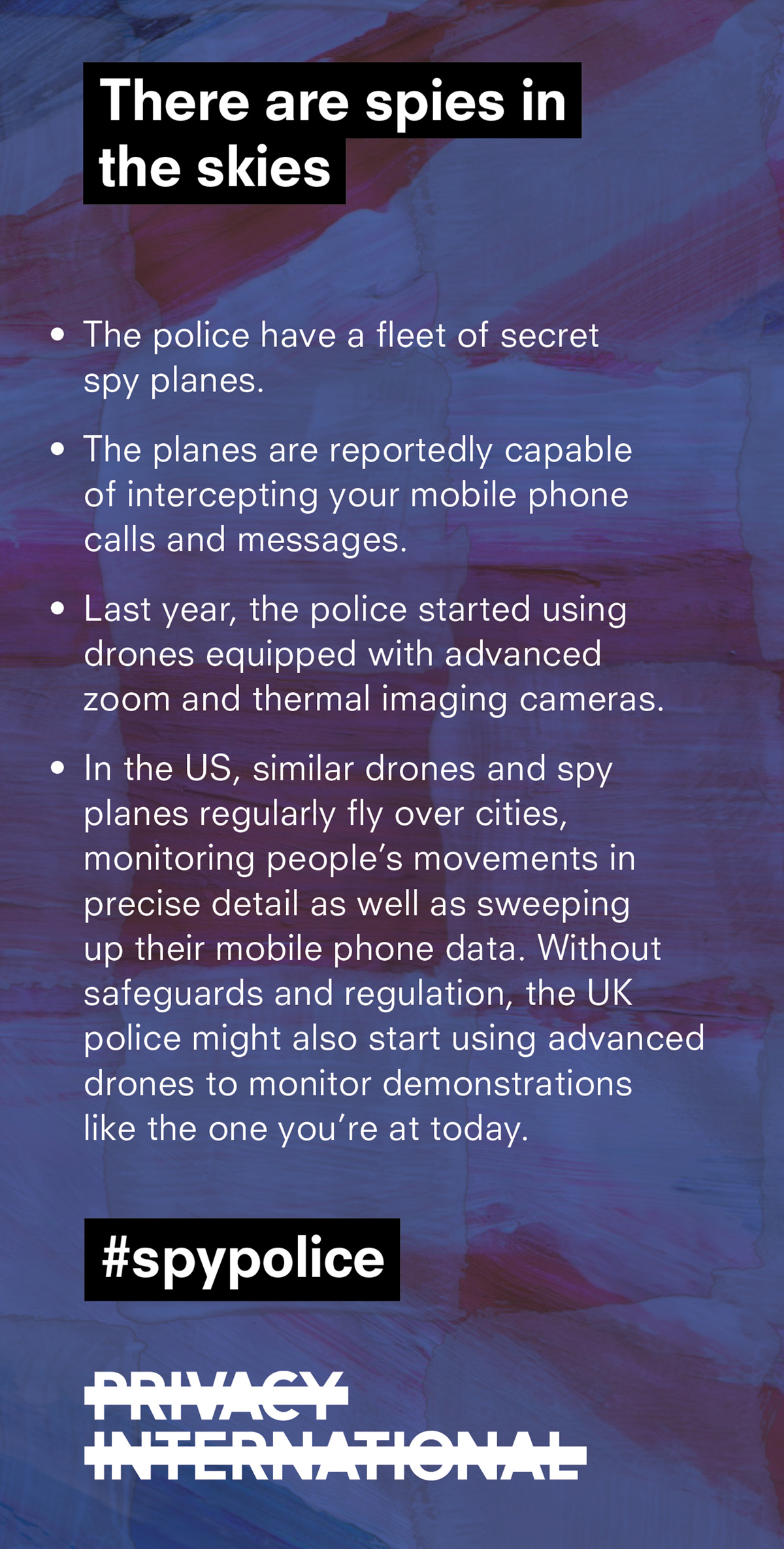 We are a small and fiercely independent charity that picks big fights with companies and governments that attack your privacy, dignity, and freedom. Our independence means we never accept funds from industry and governments that limit our ability to criticise those same institutions who abuse your privacy, dignity, and freedom.
To help keep PI independent we need your support.