"Truth exists but you have to find it": Fighting disinformation on Facebook in Ukraine
Long Read
Post date
21st April 2019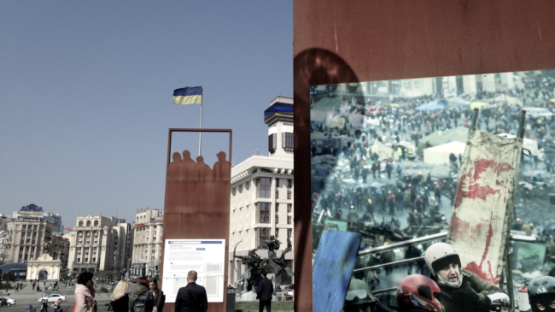 "Truth exists, but you have to find it", Oleksandra Matviychuk of Ukraine's Center for Civil Liberties told me as I interviewed her in central Kyiv one week before the 2019 Ukrainian run-off election, "and in order to do so you have to make some effort". We're talking about her experience working on the ground in Ukraine, a country with a long history of battling against disinformation.
Activists in Ukraine have long experience navigating the noisy and chaotic environment that disinformation creates. I've come to Ukraine to talk to activists working in journalism, media monitoring, and civil liberties, and to ask about their experiences monitoring disinformation in the country – which is coming not only from Russia, but also from domestic politicians and others with money and power.
At PI, we're focused on ensuring that the way data is used by political actors and advertisers does not facilitate the breakdown of democratic structures – and social platforms are an important player in this work. Disinformation and online political advertising play a role in shaping our beliefs about an issue or candidate, and social media platforms need to play a major role in ensuring that political messaging is transparent online, and disinformation is not algorithmically prioritised to shoot to the top of news feeds.
Social media platforms simultaneously play a crucial role in facilitating democratic structures by equalising voices and providing the potential to spread messages and ideas around the globe. Facebook and other platforms have been used around the world to grow and ignite social movements, including in Ukraine. Social media companies should recognise and accept their complex role in shaping our world and future.