Steps you can take to minimise the political ads you see online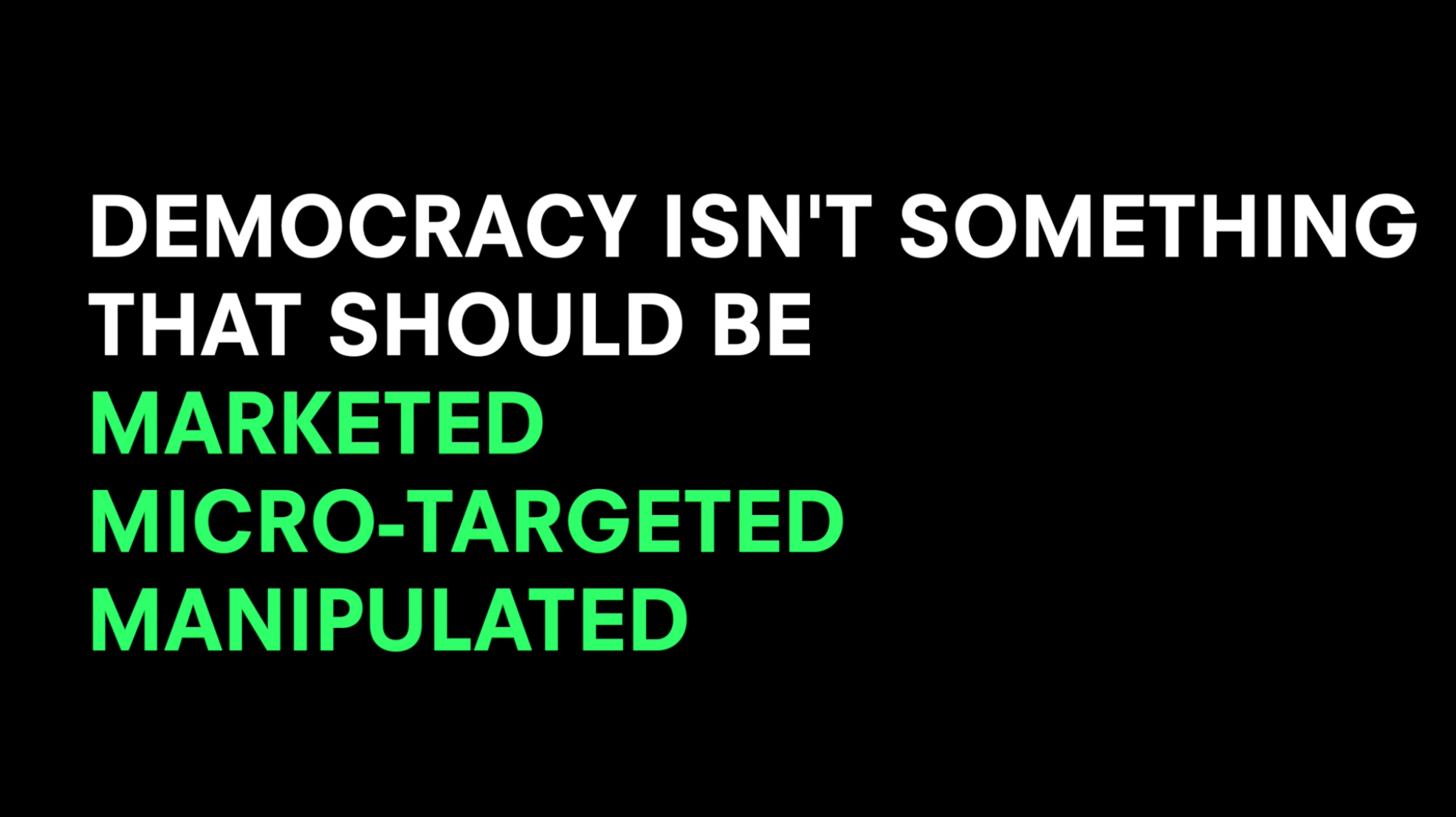 Sunday, May 19, 2019
OPTION 1 - LIMIT TARGETED ADVERTISING
A simple step you can take is turning on strong (as possible) privacy settings on the social media platforms you use. Social media platforms play a key role in targeting ads at you – and they facilitate the use of your data in ways that you probably wouldn't like. We've made guides to show you how to minimise the targeted ads you see on social media. These steps can help make advertising less targeted, meaning that an advertiser, in theory, will knows less about you. Check it out!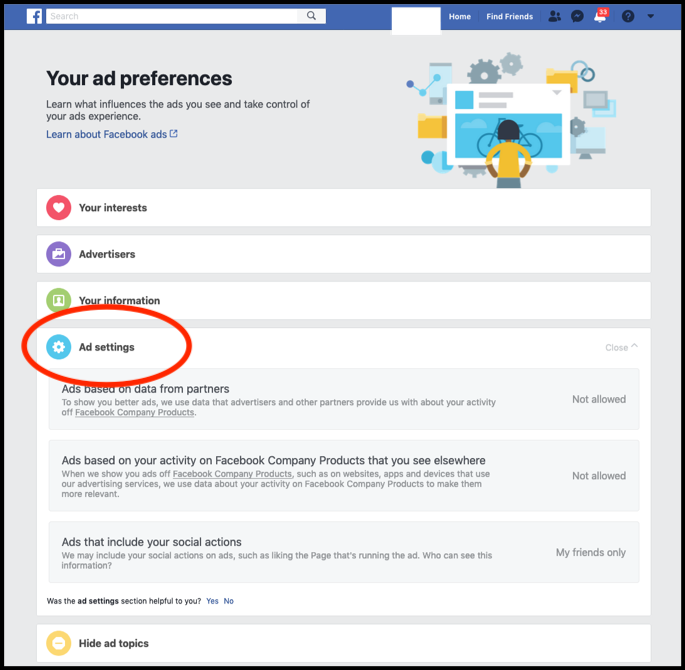 OPTION 2 - QUESTION POLITICAL PARTIES
Political parties play an important role in the democractic process. The use of data by political parties for their campaigns is not new, but the scale and granularity of data, the accessibility and speed of the profiling and targeting which it facilitates, and the potential power to sway or suppress voters through that data is.
In the quest for power many political parties have been engaged in questionable data practices, if you have questions and concerns about a political party, including one you are a supporter of, you can write to them, ask them questions about their use of data for campaigning. Consider asking them to make their response public, for example on their website. This indicates to political parties that their practices are under scrutiny and helps to increase transparency.  If you are specifically concerned with how they use your data, you can use your data rights (below).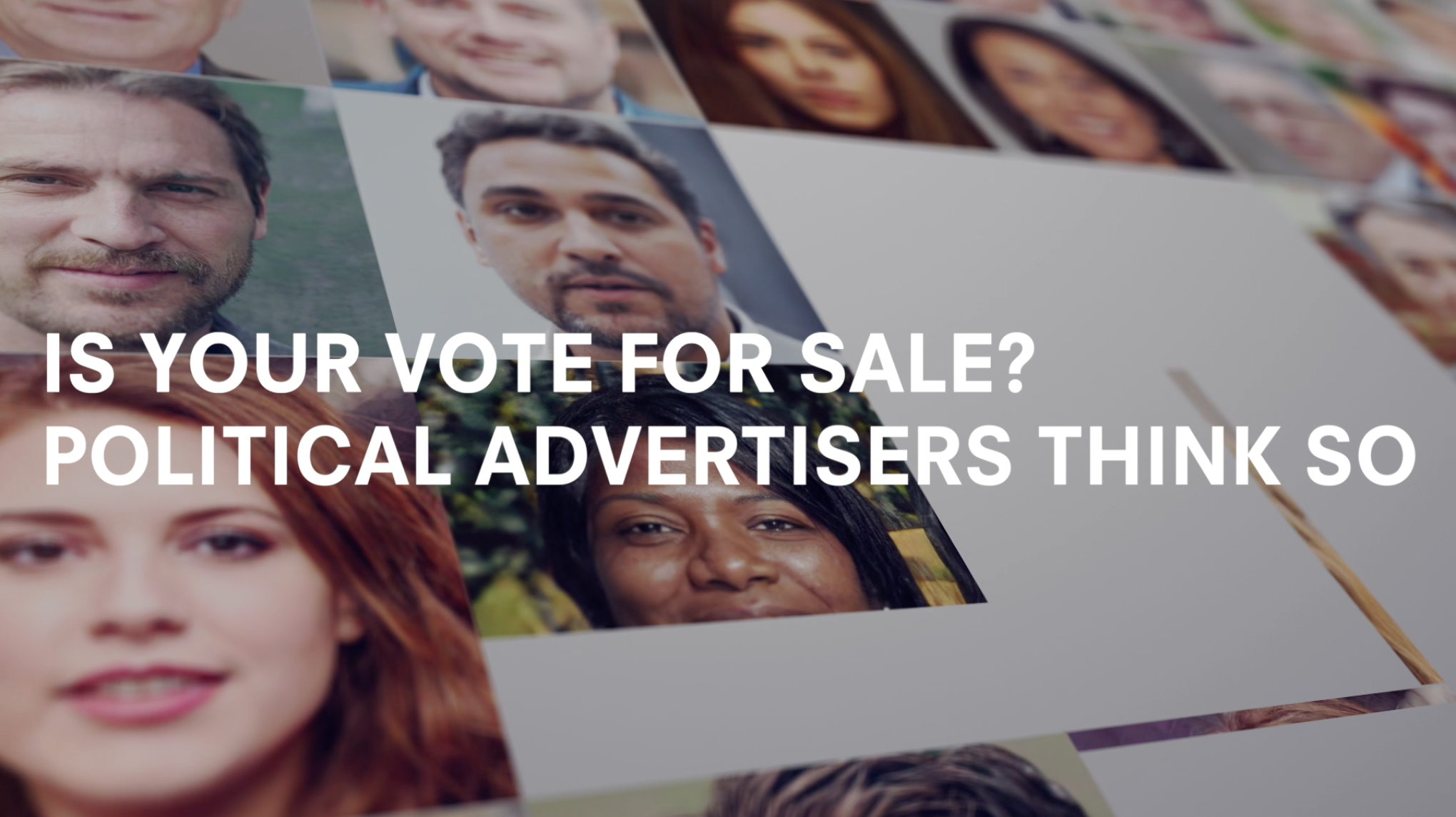 OPTION 3 - USE YOUR DATA RIGHTS!
Data protection law provides you with rights over your data.  Where the EU data protection law, GDPR applies, among other rights it gives you a right to information (to know how your data will be used), to access your data (to know you how your data has been used and get a copy of it) and a right to object (to your data being used in a particular way, this is absolute for direct marketing).  You have a right to know where they got your data, what they're doing with it and who they're sharing it with. A political party, campaign group, or any other actor using data - must make it easy for you to exercise your rights, respond for free and within one month. If you have problems you can complain to your data protection authority. The data protection authorities in the EU are listed here.
There are also some tools that may help (although not specifically aimed at the political context) such as Bits of Freedom's My Data Done Right and Open Rights Group's Data Rights Finder.
OPTION 4 - INSTALL A PLUGIN TO TRACK WHO IS TARGETING YOU AND TO BLOCK TRACKERS
Another step you can take to block ads and to understand who is targeting ads at you is to use plugins. Plugins simply add features to your browsers (on desktop) and there are few different kinds when it comes to ads. If you want more insights on who targets you, Who Targets Me is a plugin that shows you who is using Facebook ads to target you with political advertising. If you prefer to stop seeing so many ads, you can install ad blockers such as uBlock Origin, Blockada on Android or Better on iPhone. Finally, you can also install anti-trackers that prevent trackers from communicating with third party servers. Our friends at the US-based Electronic Frontier Foundation developed and maintain Privacy Badger, which works to block online trackers. They also have shown users how to use the online tracker visulisation tool Ghostery to block trackers. 

(Image: Mozilla]

We are a small and fiercely independent charity that picks big fights with companies and governments that attack your privacy, dignity, and freedom. Our independence means we never accept funds from industry and governments that limit our ability to criticise those same institutions who abuse your privacy, dignity, and freedom.
To help keep PI independent we need your support.