We asked five menstruation apps for our data and here is what we found...
We asked five menstruation apps to give us access to our data. We got a dizzying dive into the most intimate information about us.
Key findings
Out of the five apps we surveyed, two apps responded well and fully to our DSAR, one app did not give us our data, one never responded, and one is refusing to let us publish our data
The apps that did respond handed us multiple pages of our most intimate data, including data about our sexual life, our masturbation habits, our medication intake.
Some of that data was shared with third parties
Long Read
Post date
4th December 2020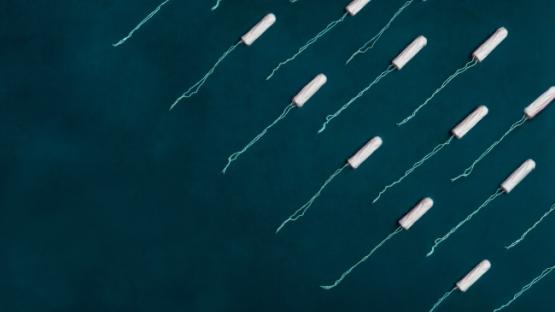 In 2019, we exposed the practices of five menstruation apps that were sharing your most intimate data with Facebook and other third parties. We were pleased to see that upon the publication of our research some of them decided to change their practices. But we always knew the road to effective openness, transparency, informed consent and data minimisation would be a long one when it comes to apps, which for the most part make profit from our menstrual cycle and even sometimes one's desire to conceive a child.
This year we decided to approach menstruation apps from a different angle. Using our right under the General Data Protection Regulation (GDPR), we asked five menstruation apps to share the information they hold on us. A PI employee used the apps for a brief period of time and wrote to the companies asking for her data. This is called a Data Subject Access Request (DSAR) as per the right of data subjects to access their data. Companies have to answer them within a month. To find out more about how you too can file a DSAR, check out our guide here. You can find the template of the DSAR we filed for this paper at the bottom of this page. In the UK, GDPR still applies during the duration of the transition period and has been transposed into UK domestic legislation by way of the UK Data Protection Act 2018.  

We were hoping to find out:
if the selected menstruation apps were complying with their obligations under GDPR and actually respecting the right of data subjects to access their data by responding to us
how good they were at respecting this right to access information by sending us clear information about what they hold in a way that could be easily understood
their ability to provide us comprehensive and complete responses to our questions about their processing of our data  
 what data they actually collected and stored about us
This is not a ranking of menstruation apps nor an endorsement of their processing activities and their compliance with the law. The apps are listed in alphabetical order.
Clue by BioWink
Based in Germany
10M+ downloads on Google Play Store
Clue provided us with a back-up of our data, as well as a PDF giving answers to our questions, and two Excel files containing the data they hold on us – one entitled "Single User for Support Team" containing general data about us ("user ID," "name", "location") and the other one entitled "User Data Request Query" containing data on every interaction we had with the app.
In the first Excel file, we get to see the data they hold about us as a user. Among the information they potentially have access to was birth year, birthday (both mandatory to sign up), subscription to their newsletter and in which language, if the birth control section had been filled, and if Fitbit was enabled.