A guide to surveillance and connecting with the world online
Long Read
Post date
12th January 2023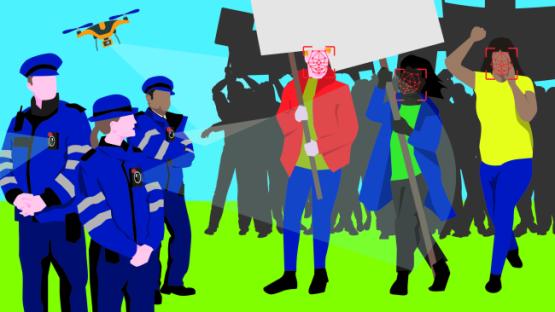 Police and governments around the world continue to exert control over access to the Web - including blocking and surveilling social media, messaging apps and websites. With so much of protests and protest coordination taking place online, people can be at risk of being surveilled simply by communicating with others and trying to search information online more generally within their countries and beyond. Surveillance can also create barriers for diaspora communities attempting to communicate with people protesting in their countries of origins.
We have created guides to device surveillance at protests, and a separate section that looks in detail at the various ways in which you can make your device more secure (but please note, fully protecting your phone against the range of powerful surveillance capabilities that the police use simply isn't possible), and a section on how you can be monitored and identified even if you leave your phone at home, focusing on techniques that monitor and identify you by analysing your face or body.
The guide here aims to help you understand how you can be surveilled while communicating with others online, and what steps you can take to limit this surveillance.