IMSI catchers: facilitating indiscriminate surveillance of protesters
IMSI catchers, and intrusive surveillance technology is increasingly used during protests, permitting authorities to record everyone that attended and interfere with their communications. In the UK we've been fighting for transparency for years to no avail.
Key points
IMSI catchers, a highly intrusive technology, are increasingly used during protests in the US, Mexico and elsewhere around the globe.
There is often no transparency regarding their use, including in the UK despite PI's case to challenge this.
It is difficult to see how their use could ever comply with international human rights standards, due to their indiscriminate nature.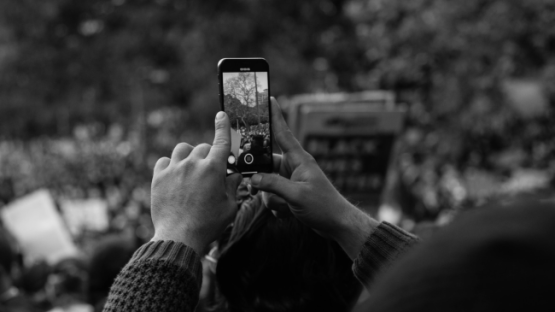 IMSI catchers (or stingrays as they are known in the US) are one of the surveillance technologies that has come to the forefront again in the protests against police brutality and systemic racism that have been sparked by the murder of George Floyd on 25 May 2020.
An International Mobile Subscriber Identity catcher – in short an "IMSI catcher" – is an intrusive piece of technology that can be used to locate and track all mobile phones that are switched on in a certain area. It does so by pretending to be a mobile antenna, tricking phones in its vicinity into connecting to it.
While it is not clear whether IMSI catchers were deployed during the protests following Floyd's murder, Minnesota authorities had the ability to deploy IMSI catchers. As do other states across the US.
Also, IMSI catchers have allegedly been used in the past to target Black Lives Matter protesters, becoming yet another surveillance tool used to over-police ethnic minorities participating in protests.
But the US is not the only country where IMSI catchers are being used. There are numerous reports about tech companies selling IMSI catchers not only legally but also, on the black market to oppressive regimes around the globe. In 2016, a Hong Kong-based tech company, HK Medsourcing, reportedly offered to sell an IMSI catcher for $15,000 to Vice Motherboard reporters posing as businessmen as long as they assured him they were using the device legally.
In June 2020, Fake Antenna Detection Project (FADe), a research initiative from Chilean digital rights group South Lighthouse, mapped more than 20 such surveillance devices in Mexico City's public spaces. Civil society, including R3D, EFF and PI are deeply concerned by this report, particularly as there seems to be no legislation in Mexico on how the technology should be used.
A major concern with IMSI catchers is that they are often deployed in secret, without a clear legal basis, and without the safeguards and oversight mechanisms applied to other surveillance technologies under international human rights law.
In the UK, the lack of transparency regarding the acquisition and use of IMSI catchers by police forces is startling. For three years, PI fought to obtain records related to UK police purchase and use of IMSI catchers without success.
Despite this, we will continue to advocate for transparency and safeguards to apply to the entire complex and growing ecosystem of surveillance technology, including IMSI catchers.
In our legal analysis, we break down how the intrusive and unregulated use of IMSI catchers creates a chilling effect on civic society and infringes on our right to privacy, freedom of expression, and freedom of assembly and association, as guaranteed under international human rights law.