Derechos Digitales publish a report on ID systems and social protection in Venezuela and Bolivia
Key points
Surveillance tech can have a negative impact in the fulfilment of social and economic rights
The digitisation of social protection programmes not only fails to solve structural issues, but creates new avenues for discrimination
Greater attention must be given to the ways in which the use of tech in social protection programmes may aggravate inequality
News & Analysis
Post date
13th April 2021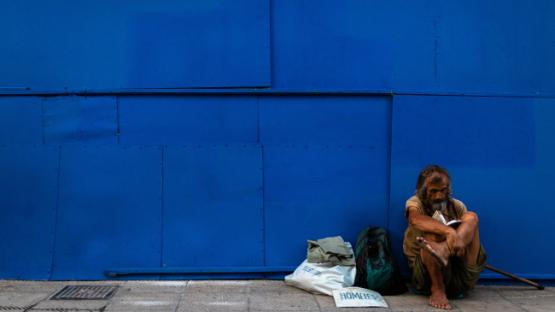 This article was written by Jamila Venturini from Derechos Digitales. The original version (in Spanish) is available here. 
While at the international level there is a growing demand to ban the use of surveillance technologies until rigorous human rights standards are achieved, in Latin America we observe a new and silent tendency to acquire and use such systems to control access to social protection, i.e., to policies developed to reduce poverty, social vulnerability and exclusion.
Our region - the most unequal in the world - has become an international example in recent decades in the implementation of social protection programmes. However, the increase in the conditions imposed for effective access to benefits, both explicit and implicit, undermines the purpose of protecting and guaranteeing basic rights. If we add technological mediation through biometric systems, such as facial recognition, fingerprint collection, web applications or unified digital records, there is a risk of deepening the inequalities that the social protection programmes seek to eradicate in the first place.
The UN special rapporteur on extreme poverty and human rights has identified some uses of technologies in welfare systems around the world. The list includes identity verification, assessment of eligibility criteria, calculation and payment of social benefits, fraud prevention and detection, risk and needs classification, as well as communication between authorities and recipients of social protection policies.
Several of these uses have already materialised in Latin America. In Venezuela, biometric systems have been implemented to control the purchase of basic goods, resulting in several complaints of discrimination against foreigners and, especially, transgender people. In addition to pre-existing discrimination against historically vulnerable populations, this type of initiative implies the exercise of a differentiated surveillance, which aggravates the lack of protection of those most vulnerable and, therefore, those who are most dependent on state support.
Similar measures have been implemented in other countries in the region and include the use of facial recognition to control access to special privileges in the transportation systems of different cities in Brazil and the entrance to educational institutions; similar proposals have been presented in the framework of the return to in-person teaching in Chile. In the context of the global COVID-19 pandemic, in El Salvador and Peru, facial recognition systems have been used to control potential fraud in school examinations undertaken remotely, a particularly delicate situation in light of the fact that those concerned are minors. 
In the case of Bolivia, we observe how digitisation, often presented with the promise of greater efficiency in public management, is not only insufficient to solve structural problems of access to basic state services, but also creates additional pathways for new forms of discrimination. An exploratory analysis of the role of technologies in the delivery of economic assistance to the population in the context of the COVID-19 pandemic shows the various layers of complexity involved in such use.
Brazil and its emergency relief program is another clear example. The decision to use mobile applications to enable people to apply for aid resulted in increased difficulties in accessing benefits. Those most in need of support do not always have a device with an internet connection, a phone number or even an identification document. The proposed system did not consider the needs of the recipients. In this regard, Brazilian organizations raised concerns regarding the transparency and security guarantees offered by the application with respect to the data collected.
In addition, the implementation of technologies adds new layers and agents to the processing of personal data, and leads to an increase in vulnerabilities in terms of security and protection against misuse. The same is true for proposals calling for database integration and interoperability, single identity, automation and prediction. In our region these practices abound, either in pilot format or in proposals for action, often promoted by international financial institutions.
The publication "Identity systems and social protection in Venezuela and Bolivia: gender impacts and other inequalities" addresses some of these issues based on the analysis of cases in both countries, and warns about the implications of technological mediation in relations between the state and citizens. It also proposes a reflection on the impacts that surveillance technologies can have on access to social and economic rights, and on how digitisation can deepen inequality, especially when it involves access to data by private agents or algorithmic mediation through classification systems.
We consider these to be central points that need to be discussed. Even more so when the pandemic shows no signs of stopping in the region, and poverty and extreme poverty reach unprecedented levels. 
Derechos Digitales' report can be accessed here.