Judges Of The Investigatory Powers Tribunal Visited MI5 In 2007 For A Secret Briefing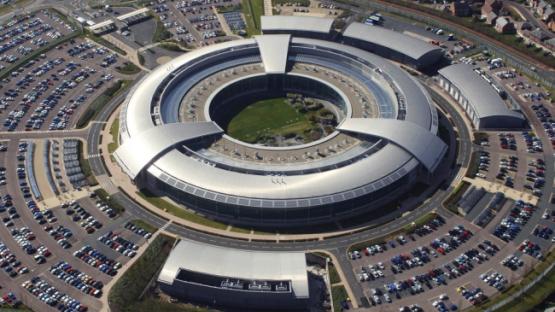 Judges of the Investigatory Powers Tribunal visited MI5 in 2007 for a secret briefing. None of the judges hearing the case this week attended the briefing.
At the briefing, MI5 persuaded the judges that MI5 did not usually have to disclose its data holdings in "Bulk Personal Datasets" to the Tribunal. These are highly intrusive datasets that have details of a vast number of people's location, internet use, financial information and telephone records.
This meant that, as complaints were brought to it, the Tribunal would not get to see the information MI5 held about people in bulk personal datasets. So the Tribunal could not carry out its oversight function and spot errors and mistakes. 
Caroline Wilson Palow, General Counsel of Privacy International said
"The IPT has been recognised as one of the core oversight mechanisms for the intelligence and security services.   Its raison d'etre is to investigate claims of unlawful activity made against the agencies.  As such, it needs to maintain the neutrality and respect that would be expected of any court or tribunal.  A fundamental requirement of any court is to treat each party as fairly and neutrally as possible.  What this document shows is possible a failure of that neutrality.  In 2007 members of the IPT were invited to MI5 to discuss, outside of any pending case and without any possibility of adversarial submissions, aspects of MI5's activities –the collection and maintenance of bulk personal datasets – that are now being challenged as unlawful.  This is improper in the first instance.

Even more troubling, the IPT was asked to agree that it would refrain from carrying out part of its job of investigating whether MI5 unlawfully held any material about a particular claimant.  Instead, MI5 requested that a vast chunk of the information it holds about all of us be off limits to future claimants."
------
Court information:
The Investigatory Powers Tribunal
Rolls Building
Court 27
Before: The Hon. Mr Justice Michael Burton sitting with The Hon. Mr Justice John Mitting, Sir Richard McLaughlin, Charles Flint QC and Susan O'Brien QC
26-29th July 2016 at 10.30 am

Claimant: Privacy International v Respondents: Secretary of State for Foreign and Commonwealth Affairs, Secretary of State for the Home Department, Government Communications Headquarters, Security Service and Secret Intelligence Service.