New Twitter Bot 'Reveals' The Internet Browsing History Of Politicians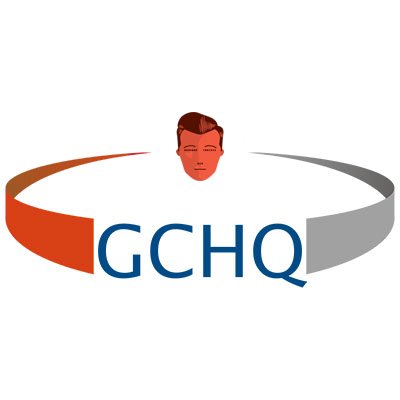 Thursday, July 14, 2016
A new Twitter Bot, launched today by the global privacy rights organisation Privacy International, 'reveals' the internet browsing history of leading politicians, as well as details of their telephone, text message, WhatsApp, and even Snapchat communications. @GCHQbot has been launched to raise the profile of the sensitivity of our internet browsing history and communications data, on the day that the Investigatory Powers Bill begins its Committee Stage in the House of Lords.
Bot: https://twitter.com/GCHQbot
While the records are all fictional, this stunt has been devised to present to the public the kind of revealing data that public bodies will be able to access about each and every one of us if the Investigatory Powers Bill, known by many as the Snoopers' Charter, becomes law. The bot generates random, automated 'Internet Connection Records' and 'Communications Data' reports of many politicians currently in the public spotlight, such as Andrea Leadsom, Jeremy Corbyn, David Cameron, and the architect of the Investigatory Powers Bill itself, the Home Secretary Theresa May.
The records suggest, for example, that Nigel Farage, the former UKIP leader, might have recently visited the recruitment website www.monster.co.uk, or that Andy Burnham, the Shadow Home Secretary shops at Ocado, or that Andrea Leadsom, the possible future Prime Minister, has received a Snapchat from Beyonce. 
In a recent poll by Liberty, 72% of those polled say they have either never heard of the Bill, or know nothing about it.
Developed by artist Eric Drass aka Shardcore in collaboration with Privacy International, the project takes a light-hearted and humorous approach to raise public consciousness about the sensitivity of the data we generate every time we go online or make a phonecall, send a text message or even open an App. 
Harmit Kambo, Campaigns Director at Privacy International, said
"The Government is getting away with passing the most draconian surveillance legislation in any democratic country. They have been able to do that by making the very concept of surveillance seem highly abstract, using opaque terms like 'Internet Connection Records' and 'Communications Data'. These kind of terms don't mean much to most people, and the Government is not coming clean and telling the public how personal and revealing this data will be. The @GCHQbot is an attempt to show the public the kind of personal data about them that will be readily accessible to public authorities.

Further, the Government is making British companies complicit in its surveillance by forcing them to collect and store customer data, while at the same time gagging companies from being able to tell their customers. 

The Government has provided no compelling operational case for this unprecedented violation of our privacy

We are calling on the House of Lords, who begin scrutinising the Bill today, to scrap Internet Connection Records entirely."
We are a small and fiercely independent charity that picks big fights with companies and governments that attack your privacy, dignity, and freedom. Our independence means we never accept funds from industry and governments that limit our ability to criticise those same institutions who abuse your privacy, dignity, and freedom.
To help keep PI independent we need your support.