New Report By The Interception Of Communications Commissioner Office Questions Lawfulness Of The Use Of Secret Section 94 Powers For Mass Surveillance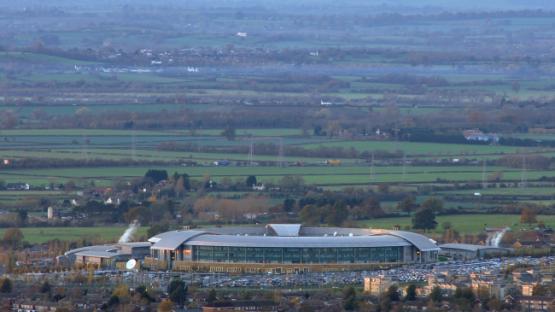 Today Sir Stanley Burnton, the Interception of Communications Commissioner, published a highly critical review of the use of Section 94 of the Telecommunications Act 1984 for gathering vast amounts of our communications data in bulk. This obscure clause pre-dates the internet era, but has been used for nearly two decades for mass surveillance. Today is the first time that these powers have been criticised by an independent statutory body. IOCCO is critical of the Government's use of these powers, the Intelligence Agencies' over-use of these very broad and vague powers, and the Investigatory Powers Tribunal in relation to disclosure of material in the public interest.
Section 94 powers, which Sir Stanley Burnton notes are 'very broad', have been in use since 1998 by the Intelligence Agencies. However, the powers were only avowed by the Home Secretary, Theresa May, on 4 November 2015. Despite being used to obtain bulk communications data for nearly 18 years, there is no provision for independent oversight, which Sir Stanley strongly criticises. Bulk communications data involves large amounts of communications data, most of which relates to individuals who are unlikely to be of any intelligence interest. 
Highlighting concerns about lack of transparency in relation to a power that has been used by the Intelligence Agencies since 1998 he states:
"This review of Section 94 directions has been extremely challenging. Our report highlights clearly the difficulties when statutes are operated in secret and without codified statutory procedures. We make extensive recommendations that the intelligence and law enforcement agencies must implement to clarify and bring consistency to their procedures, to remedy the lack of record-keeping requirements and to ensure that we can oversee properly how section 94 directions are given and used."
"Our review and this report highlight clearly the difficulties when statutes are operated in secret and where there is a lack of statutory codified procedures. We have made extensive recommendations throughout this report which the relevant intelligence and law enforcement agencies should introduce to clarify and bring consistency to the procedures in place, remedy the lack of record-keeping requirements and ensure that we are able to undertake our oversight of the giving and use of section 94 directions properly."
"It is not an exaggeration to say that the lack of codified procedures made it challenging for us to piece together and determine historically what section 94 notices had been given, by whom and when, which ones had been modified and whether they were still extant or not."
In 2015 GHQ identified 141,251 communication addresses or identifiers of interest from communications data acquired in bulk pursuant to section 94 directions which directly contributed to an intelligence report.
In 2015 the Security Service made 20,042 applications to access communications data obtained pursuant to section 94 directions. These applications related to 122,579 items of communications data. 
Millie Graham Wood, Legal Officer at Privacy International, states
"Today's report by the Interception of Communications Commissioner is a damning verdict of the Government and Intelligence Agencies use of very vague powers as a justification of mass surveillance of innocent people. It is vital that powers used by the intelligence agencies to obtain huge quantities of communications data about innocent members of the British public are subject to rigorous oversight. It is shocking and unacceptable that there has never been a public or parliamentary debate about the use of section 94 of the Telecommunications Act 1984 to obtain highly personal information and to undertake intrusive searches.

Section 94 is tucked away in the 'miscellaneous' provisions of the 1984 Telecommunications Act and provides a very broad power to any Secretary of State to give secret directions to any provider of a public electronic communications network. Communications providers can be instructed 'to do, or not to do' anything specified and the direction does not automatically expire. The Agencies have used this vague power to demand our internet and telephone network providers hand over huge swathes of our personal data.  The Intelligence Agencies tell us that they need this data to conduct targeted searches, however, in 2015 GCHQ and MI5 searched bulk communications data databases for 263,830 communication addresses or identifiers. This is hardly looking for the needle in the haystack. We need robust oversight and a transparent authorisation process for access to data." 
The Commissioner has been critical of all the Intelligence Agencies, noting that between 1 January 2015 to the present the Security Service reported 230 errors to IOCCO; and GCHQ section 94 directions are very broad and that it is unsatisfactory to have a direction which provides a general description that is broader that then communications data that the PECN is actually being required to disclose. 
Sir Stanley Burnton has called for "...clear and mandatory processes for the application, authorisation, review, modification and cancellation of any directions." He concludes that correspondence between former Commissioners, Home Office legal advisers and GCHQ was incomplete because, for example, "it did not consider the genesis of section 94 nor did it take full account of the European Convention on Human Rights, in particular the principle of legal certainty or legality."
Key facts:
23 extant section 94 directions have been made that are within the scope of IOCCO's oversight.
15 are for bulk communications data given on behalf of GCHQ and the Security Service which require Public Electronic Communications Networks (PECNs) to disclose regular feeds of traffic data. 
There are no provisions in the Act for independent oversight or record-keeping
None of the section 94 directions have been laid in Parliament by the Secretary of State
Once a section 94 direction has been given the PECN must comply
There has been an incomplete consideration of the legal issues and failure to take full account of the European Convention of Human Rights
ENDS