New Document Reveals That GCHQ And MI5 Stretched The Law To Breaking Point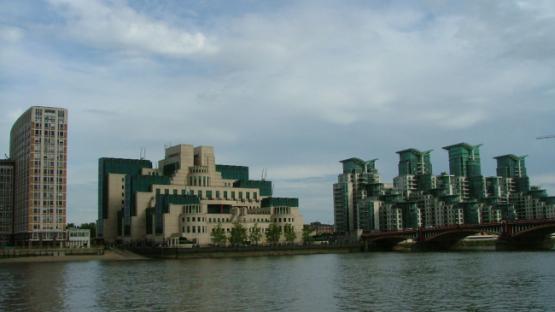 Privacy International releases previously confidential correspondence between lawyers for MI5 and GCHQ and the former Interception of Communications Commissioner, highlighting problems with the relationship between the two bodies
The correspondences show a lack of meaningful oversight and restraint of UK surveillance agencies
Ahead of the vital commons vote on the Investigatory Powers Bill, we need to create a system that guarantees better oversight of surveillance powers
Today, under embargo, Privacy International (PI) is releasing a previously confidential Government document [attached] that reveals the historically problematic relationship between MI5, GCHQ and the Commissioner who was supposed to be overseeing them. It exposes the lack of meaningful restraint of the agencies' over-reaching and intrusive powers. As MPs prepare to vote on the Investigatory Powers Bill (IPBill), it raises vital questions about whether GCHQ will continue to stretch surveillance laws to breaking point, and whether our oversight apparatus will be sufficient to stop them. There is an urgent need to ensure that the sweeping new powers that public bodies will be given under the IPBill are subject to the most stringent oversight. 
An exchange of letters from 2004 between the lawyers for MI5 and GCHQ and Sir Swinton Thomas, the former Interception of Communications Commissioner, shows the problems that can arise when those entrusted with oversight are under resourced, not subject to proper public scrutiny and lack access to contrary viewpoints, such as those that could be put forth by a public interest advocate to represent privacy concerns. At one point Sir Swinton remarks "one of the problems of working in the outposts of the Empire [presumably a joke referring to his office in Westminster] is that one tends not to be informed of changes in the law, and has to rely on bumping into them by chance - as here!" 
These latest revelations about the ways in which oversight of GCHQ's spying operations can go wrong are very timely given that MPs vote on the Investigatory Powers Bill next week, the most significant surveillance legislation in a generation.
Contradictory to the repeated promises that there is strict and independent oversight of surveillance powers, this previously confidential document reveals how GCHQ and MI5 stretched the law in in order to collect communications data in bulk - and the former Interception of Communications Commissioner allowed them to do so.
The current Interception of Communications Commissioner's Office has been among those calling for the strengthening of the oversight regime - yet even many of their recommendations have yet to be implemented.
This correspondence highlights that:
1. Instead of following the Regulation of Investigatory Powers Act 2000 (RIPA), the proper legal framework that provided some level of safeguards, GCHQ used section 94 of the Telecommunications Act 1984 to collect our communications data in bulk. S94 is a broad and vague power, predating the digital era, which enables the Secretary of State to make directions of a general nature to telecommunications companies in the interests of national security. While Theresa May came clean about the use of S94 last November, the document reveals that it has been going on for over a decade, prior to the July 7th bombings in 2005.

2. GCHQ and MI5 circumvented the will of Parliament by ignoring the specific powers that RIPA gave them and the safeguards that RIPA provided against accessing of our personal data. Instead they used the vague powers in The Telecommunications Act 1984 - which provide minimal safeguards and were never intended to be used for the purposes of bulk communications data acquisition.

3. The document shows how oversight can go wrong. In a letter dated 22nd June 2004 The Home Office argue that Section 94 powers should be used instead of RIPA powers because "The only practical difference between the two sets of provisions is if Chapter II [of RIPA] were used, a new notice would need to be issued every month...involving a fresh consideration of the necessity and proportionality issues. This would not be the case under section 94." In short, they wanted to use Section 94 as a way of avoiding the scrutiny that using RIPA would have involved. Sir Swinton subsequently completely reverses his position, stating in a letter date 6th July 2004 that" When I wrote to you on the 8th June I was inclined to the former view, but on re-consideration and in the light of your letter, I have revised that view... I am content that you should proceed in the way that is suggested".  
Caroline Wilson Palow, General Counsel at Privacy International, said
"The documents revealed today demonstrate the Government's troubling history of bending the rules to expand its surveillance powers while minimising safeguards. The particular correspondence that we reveal today, between lawyers for MI5 and GCHQ and the former Interception of Communications Commissioner, is also an illuminating example of how oversight can go wrong when it lacks sufficient transparency and resources.  We think the former Commissioner's conclusions were incorrect, permitting GCHQ to acquire communications data in bulk under a broad and secret interpretation of a power to which few safeguards are attached.  Indeed, the former Commissioner even goes so far as agreeing with GCHQ and MI5 that collecting our communications data from service providers would not be an interference with our privacy. MPs are about to vote on the most important surveillance legislation in a generation. Privacy International, and experts from across academia, civil society and the oversight bodies themselves have been calling for much stronger oversight powers. This latest revelation should give MPs food for thought."