New Privacy International report exposes role of European companies selling surveillance technologies to secret Egyptian Government unit
Press release
Post date
23rd February 2016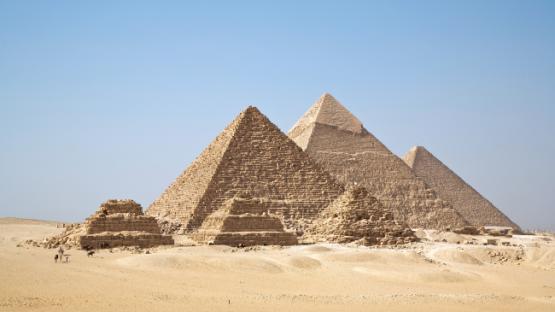 Privacy International today publishes a new investigation, based on exclusive documents, exposing the sale of European surveillance technologies to a secret unit of Egypt's intelligence infrastructure.
The Technical Research Department (TRD) is an independent unit within the General Intelligence Service (GIS), accountable only to the President. According to sources, the TRD has the biggest budget for surveillance technologies of any Egyptian government body. Such large public expenditure should also have adequate public oversight. Yet, there is no publicly available information about the functions of the TRD. Its very existence has yet to be avowed.
The TRD obtained an interception management system and a monitoring centre from Nokia Siemens Networks some time before 2011. These technologies gave the TRD surveillance capabilities at the height of the Arab Uprising. More recently, the TRD planned to invest over $1 million in malware from the Italian surveillance technology company Hacking Team that would have given the intelligence unit remote access to the computers and smart phones of targeted individuals.
Journalists and NGOs have been documenting the ever-increasing human rights abuses that have taken place in Egypt since President Abdel Fattah el-Sisi has been in power. For instance, Human Rights Watch has called the Rab'a Killings –the killing of at least 1,150 protesters from the Muslim Brotherhood in August 2013 –"a crime against humanity."
In July 2014, the European Parliament called for a ban on the export of surveillance technologies to Egypt, and in 2015 the EU and its member states took additional steps to better regulate the export of surveillance technologies. As a result, and in light of these new revelations exposing the complete absence of public oversight regarding the TRD, Privacy International is writing to the relevant EU member state authorities. We want to determine whether the appropriate checks and safeguards were followed and are calling for all EU member states to take steps to ensure that no surveillance technologies representing a risk to human rights in Egypt are exported.
Eva Blum-Dumontet, Research Officer at Privacy International, said:
"The Egyptian government has developed and maintained within its intelligence infrastructure a secret unit with an extensive budget and mass surveillance capabilities – under no public scrutiny whatsoever. Indeed the public have been largely unaware of its existence.

Our new investigation presents evidence that European companies were equipping this unit with advanced surveillance equipment.

In their response to our report, one of these companies, Hacking Team, told Privacy International '...the sale of legal surveillance technology to Egypt is entirely legal. Egypt is an ally of the West including the U.S, most European countries and even of Israel.'

Surveilling its people, without any accountability to its people, severely undermines Egypt's claims to be a democratic country. We hope our report will spark a much needed debate and much needed surveillance reform in Egypt."
 
Ends
The report is available here: https://privacyinternational.org/node/1167.