New investigation reveals Syria's mass surveillance ambitions and the shadowy Western surveillance companies that profit from it
Press release
Post date
12th December 2016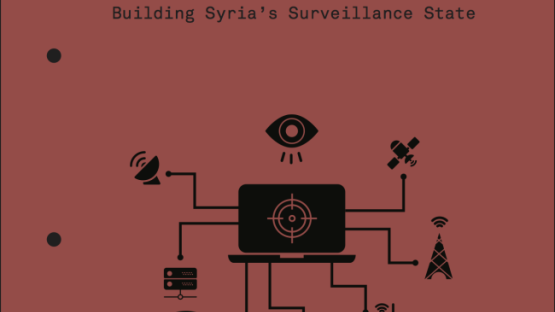 Privacy International has today published an investigation, which sheds light on the shady deals that built Syria's surveillance state and the role Western companies have played in its construction. The investigation also shows how Western surveillance companies seek to exploit loopholes to do business with repressive states.
Key points:
Technical specifications acquired by Privacy International reveal the Syrian government's ambitious mass surveillance projects, including a nationwide voice printing project, content filtering, mobile phone surveillance, and IP monitoring at international gateways;
Surveillance companies based in Italy, France, Germany, the UAE, and South Africa attempted to sell, and in some cases succeeded in selling, mass surveillance equipment to the Syrian government, facilitating the construction of surveillance systems in that country;
A partnership of two surveillance companies, Advanced German Technology operating out of UAE and Italian-headquartered RCS, proposed the use of US-origin equipment in a surveillance project in Syria in 2008–2009, at which time US sanctions and export control regulations restricted the export of certain US-origin goods to Syria, including equipment used for communications interception;
The investigation also demonstrates how surveillance companies seek to exploit regulatory loopholes.
The full report is available here: https://privacyinternational.org/openseason
Media contact: Privacy International +44 (0) 20 3422 4321 and press@privacyinternational.org
Syria
Advanced German Technology (AGT), a Dubai-based company with a letterbox office in Berlin, enabled the construction of surveillance systems in Syria and further afield over a decade leading up to the Arab Spring. In the years leading up to the revolts, regional governments spent millions of dollars developing sophisticated surveillance systems which were used against their citizens. The Syrian government was building a nationwide communications monitoring system between 2007–2012. Privacy International obtained technical specifications and capabilities of four surveillance projects, which are revealed for the first time in the new report. These included: mass internet protocol traffic monitoring at international gateways, content filtering based on specific key words, nationwide phone communications monitoring, and a project to monitor communications over a major satellite internet provider. The Syrian government also sought a solution for caller identification that relied on voice printing Syrians.
In the satellite internet monitoring project, Advanced German Technology operating out of UAE, in a partnership with Italian-headquartered RCS proposed the use of US-origin equipment in a project to intercept communications. Documents also appear to reveal that AGT was prepared to sell probes from US technology firm AccessData to one of Syria's two mobile service providers, MTN Syria. At the time, the exportation or re-exportation of such US-origin equipment to Syria without a license was restricted by US sanctions and export control regulations. All company responses, which respond to specific statements made in the report and were received before publication of the report, are included as annexes to the report.
Libya
The investigation also highlights the use of middlemen companies in the business of selling surveillance equipment. The investigation details one example where AGT facilitated a contract for the Libyan government of Colonel Muammar Gaddafi on behalf of South African surveillance company VASTech.
The lead up to the Arab Spring was open season for surveillance companies — they provided technologies to eager government clients widely known to be publicly engaged in repression. This new investigation documents how behind the scenes deals appear to be commonplace and accepted among surveillance companies.
Further context
Italian law enforcement authorities have recently raided the offices of a surveillance company discussed in the report as part of an investigation into whether or not it broke EU sanctions on Syria. They have also recently decided to allow the same company, Area SpA, to export a mass internet surveillance system to Egypt, where an investigation into the torture and murder of Italian student Giulio Regeni is still under way, and where police recently admitted to spying on Regeni prior to his murder. According to a recent PI investigation, the unit to which Area SpA has been allowed to sell the internet surveillance system, the Technical Research Department, is a shadowy unaccountable government intelligence agency responsible for implementing Egypt's surveillance apparatus, and has procured equipment from numerous European countries.
PI is calling on Italy and other EU countries not to export surveillance equipment which is used in violations of human rights. On the day of the launch of the report, Privacy International will be speaking to over 250 government representatives and industry lobbyists in Brussels, discussing amendments to the EU export control regulation recently proposed by the European Commission. Privacy International, other NGOs, and parliamentarians have been calling for the EU to ensure human rights safeguards over the trade in surveillance technology since the Arab Uprising exposed how European companies had been selling sophisticated surveillance technology to security units in authoritarian regimes complicit in human rights violations. A recent report by Privacy International charting the development of the surveillance industry found that over half of the 528 surveillance companies it has identified worldwide are based in the EU.
The full report is available here: https://privacyinternational.org/openseason
Privacy International Research Officer Edin Omanovic said:
"At a time when Syria's security agencies were known to be repressing civilians, western companies were happy to cash in by providing them some of the most sophisticated surveillance kit available. They were aided by a complex web of intermediaries and accomplices, and the complete absence of any safeguards stopping them.
Sadly, little has changed since then. The demand for surveillance is still happily being met by a willing industry keen to profit from empowering repression.
After years of external pressure, the EU is currently considering whether or not to try and put limitations on the trade. This report serves as a reminder of why."
END