Colombia's record on privacy, surveillance, and human rights under renewed scrutiny at the United Nations
Press release
Post date
17th October 2016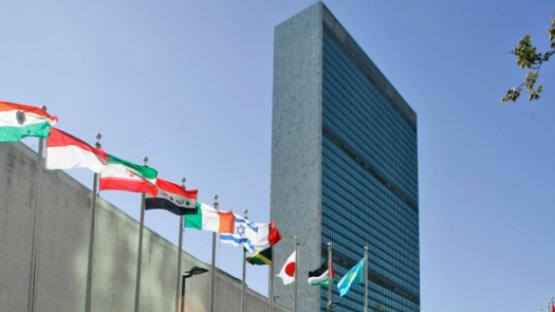 This week in Geneva, the UN Human Rights Committee will examine Colombia's compliance with the International Covenant on Civil and Political Rights (ICCPR). This review, by a body of independent experts charged with monitoring compliance with the ICCPR, comes just weeks after the peace deal between President Juan Manuel Santos and Farc leader Timoleon Jimenez was rejected by voters and months after it was revealed that an investigative journalist was put under surveillance by the Colombian police.
The recent months have seen the Colombian government be largely unresponsive to the Human Rights Committee's requests for updated information on the results of investigations into illegal intelligence activities allegedly conducted by officers of the former Administrative Security Department against human rights defenders, journalists, justice officials, politicians, and international and regional organizations. Further, the government did not provide information on whether there have been any complaints or reports of illegal surveillance activities by military, police, or civilian bodies in the reporting period.
Meanwhile, the risks to privacy and protection of personal data arising from inadequate domestic surveillance legislation, lack of independent oversight, and sweeping data retention laws, are of increasing concern. The recently enacted Police Code defines privacy narrowly and allows semi-private, semi-public and public spaces and activities to remain unprotected. Further, the government allows monitoring of the "electromagnetic spectrum" without meaningful limitations and safeguards. Although there is no clear definition of what the electromagnetic spectrum consists of, it is considered a public space and it is therefore conceivable that the government is monitoring all e-mails, phone calls, and text messages that are carried on the spectrum.
The review by the Human Rights Committee will offer an independent assessment of the compliance of the current Colombian laws, policies, and practices with the ICCPR and could provide useful guidance to inform the Colombian authorities on the measures needed to effectively protect the right to privacy and other human rights.
Notes for editors
The periodic report of Colombia will be reviewed by the Human Rights Committee at its 118th ordinary session in Geneva. Privacy International , Dejusticia, and Karisma Foundation co-submitted briefings to the Committee. The public debate is scheduled to take place on Wednesday 19 October (from 15.00 to 18.00 Geneva time) and Thursday 20 October (from 10.00 to 13.00 Geneva time.)
Information on the session (including all reports submitted) is available on Human Rights Committee's website here.
The session will be webcasted live at http://webtv.un.org
In 2015, Privacy International released two reports revealing previously unknown government surveillance in Colombia. "Shadow State: Surveillance, Law and Order in Colombia" details the overlapping, unchecked systems of surveillance, including mass surveillance, that are vulnerable to abuse. "Demand/ Supply: Exposing the Surveillance Industry" in Colombia looks at the companies supplying powerful communications surveillance technology in Colombia