New surveillance industry database reveals small-town US police departments browsing surveillance tech alongside Libyan and Egyptian intelligence agencies
Press release
Post date
6th February 2012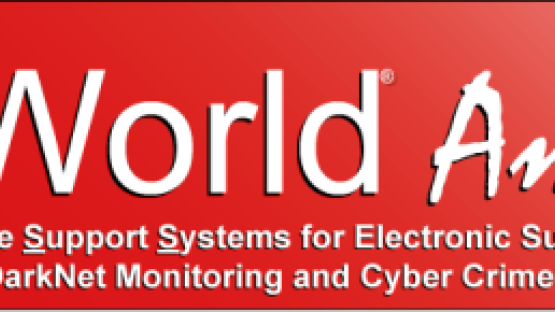 In collaboration with the Wall Street Journal and the Guardian, Privacy International today published a database of all attendees at six ISS World surveillance trade shows, held in Washington DC, Dubai and Prague between 2006 and 2009. ISS World is the biggest of the surveillance industry conferences, and attendance costs up to $1,295 per guest. Hundreds of attendees are listed, ranging from the Tucson Police Department, to the government of Pakistan, to the International Criminal Court at The Hague.
Many guests were representatives of infamous human rights-abusing regimes, including intelligence agencies from Kenya, Yemen, Bahrain and pre-revolutionary Libya and Egypt, and interior ministries from Pakistan, Sudan, Morocco, Saudi Arabia and pre-revolutionary Tunisia. American attendees included 47 county and state police departments, 10 sheriff's offices, 12 prosecutor's and district/state attorney's offices (all lists below) and some national bodies whose presence on the list is somewhat surprising – the Department of Commerce, the Department of Agriculture and the US Fish and Wildlife Service, to name but a few.
The technologies for sale at ISS World conferences are so sophisticated and ambitious in the scope of their invasions that many of them are only suitable for use in combating terrorism and serious crime, within strictly defined legal parameters. They include devices that intercept mobile phone calls and text messages in real time on a mass scale, malware and spyware that gives the purchaser complete control over a target's computer and trojans that allow the camera and microphone on a laptop or mobile phone to be remotely switched on and operated.
Yet equipment and software that was once the sole preserve of the intelligence services is now available to low-level law enforcement – at a price. While an IMSI catcher might set you back around $5,000, deep packet inspection software can cost hundreds of thousands of dollars. Some of the police departments in attendance number fewer than five employees, while others have jurisdiction over tiny rural towns with under 1,000 inhabitants – in such cases, the likelihood of officers being properly trained in the legal parameters, levels of accuracy and limits of acceptability in the use of surveillance technologies is highly questionable.
Eric King, Privacy International's Head of Research, said:
We expected to see the Department of Defense on this list, but not a local police department with just a handful of employees. Small town law enforcement seems to be just as fascinated by the new spy technologies as the Bahraini intelligence services. There is definitely a question of public spending here – thousands of taxpayers' dollars are being spent on just visiting these trade shows, and how many more are used to buy the spy technologies exhibited there? In the current economic climate, US citizens should be asking whether purchasing mass surveillance capabilities is the best use of local government resources.
US Police departments attending ISS World
Alexandria Police Department
Baltimore County Police Department
Champaign Police Department
Chicago Police Department
City of Richmond Police
City of Southmayd Police
Clark County School District Police Department
Cloverdale Police Department
Connecticut State Police
Colonial Heights Police Department
Denver Police Department
Doraville Police Department
Falls Township Police Department
Fayettesville Police Department
Florida Department of Police
Franklin Police Department
Fremont Police Department
Henrico County Police
Houston Police Department
Indiana State Police
Irvine Police Department
Kansas City Missouri Police
Las Vegas Metropolitan Police
Lockport Police Department
MPDC (Metropolitan Police Department)
Maryland State Police
Montgomery Police Department
Morrow Police
Mount Dora Police Department
Municipal Police Bergen County
New Jersey Police
New York City Police
Northborough Police Department
Oklahoma City Police Department
Orlando Police Department
Pennsylvania State Police
Prince George's County Police
Roswell Police Department
Ruidoso Downs Police Department
San Bernadino County Police
Scottsdale Police
Syracuse Police Department
Town of Bethany Beach Police
Tucson Police Department
Virginia State Police
Wellesley Police Department
West Virginia State Police
US Prosecutors and District Attorneys attending ISS World
Bergen County Prosecutor's Office
Hall County Georgia, DA
Harris County DA's Office
Kern County District Attorney
Lake County Prosecutor's Office
Maricopa County Attorney's Office
Multnomah County District Attorney
New Orleans District Attorney's Office
New York Attorneys' Office
Pennsylvania Office Attorney General
Rockland County District Attorney's Office
Virginia Attorney's Office
US Sheriff's Departments attending ISS World
Charles County Sheriff's Office
Clackamas County Sheriff's Office
Kane County Sheriff's Office
Martin County Sheriff
Orange County Sheriff's Department
Pinellas County Sheriff's Office
Richland County Sheriff's Department
Riverside County Sheriff
San Bernadino Sheriff's Department
St Mary's County Sheriff
ENDS