European Council bans export of surveillance technologies to Iranian authorities in response to serious human rights violations
Press release
Post date
23rd February 2012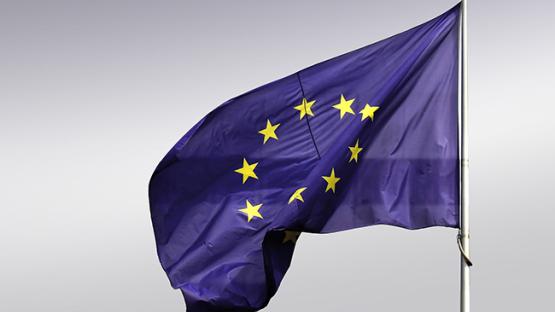 The Council of the European Union today reinforced restrictive measures on EU exports to Iran, banning "exports of equipment and software intended for use in the monitoring or interception of internet and telephone communications by the Iranian authorities".
The Council also added 17 people responsible for grave human rights violations to the list of those subject to a travel ban and asset freeze. An existing ban on equipment for use in internal repression was transferred from the sanctions regime addressing the Iranian nuclear programme to the regime addressing human rights abuses, for reasons of coherence.
Privacy International is delighted that the Council has recognised the inherent dangers of surveillance technologies, and taken steps to prevent their deployment by a repressive regime. However, we are concerned that the ban on exports of equipment and software "intended for use…by the Iranian authorities" is too narrow in scope. In a country like Iran, in which all companies that administer aspects of national infrastructure are effectively controlled by the state, where is the line to be drawn between those products intended for use by the authorities, and those that may not have been intended for such use but may ultimately be exploited by the authorities for abusive purposes.
Privacy International is advocating for changes to UK export regimes that would bring all surveillance technologies under the 'dual use' export regime. This would mean that in order for British companies to sell these products to any foreign country, the government would need to grant an export license. We are also calling for 'end-use' controls, which would make it illegal for companies to provide their products when they know or suspect that they will ultimately be used in human rights abuses.
Eric King, Head of Research at Privacy International, said:
"The European Council's new restrictions on exports of surveillance technology to Iran are a significant step in the right direction, but we are concerned that the Iranian authorities will still be able to indirectly obtain European equipment and software to use against innocent citizens. It is also worth noting that country-specific sanctions are a piecemeal approach to the much wider problem of surveillance exports to repressive regimes - what we need is a comprehensive export licensing regime."
Case study:
The British company Creativity Software has already supplied two separate location-tracking systems to MTN Irancell (the second largest mobile network provider in Iran) - one for law enforcement purposes and one for commercial purposes. The differences between the two systems are unknown, but both allow the user to track a target's location at regular intervals and plot their movements on a map. MTN Irancell is 51% owned by the Iran Electronic Development Company (IEDC), the majority shareholders of which are the state-run Iran Electronics Industries (IEI) and Bonyad-e-Mostaszafan. The latter is a 'charitable' foundation under the direct control of the Supreme Leader of Iran. It has been listed by the German government as a risky end-user in warnings supplied to its exporters, and was identified by the British government in February 1998 as having procured goods and/or technology for weapons of mass destruction programmes. In sum, though not wholly state-owned, MTN Irancell is certainly state-controlled, and it is therefore highly likely that the Iranian authorities would be able to use the commercial tracking system for their own purposes if the law enforcement system was unavailable.