British government welcomes Foreign Affairs Committee recommendation to control exports of surveillance and censorship technology
Press release
Post date
18th January 2013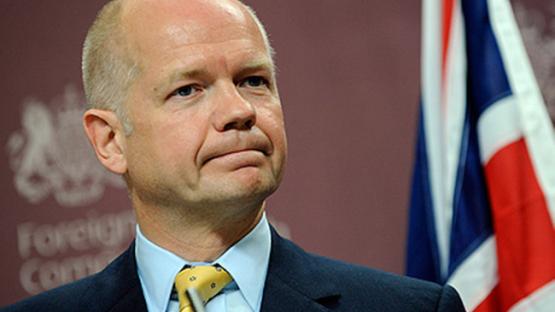 In his response to the third report from the Foreign Affairs Committee Session 2012-13, Foreign Secretary William Hague expressed for the first time the government's firm commitment to putting in place new export controls on "telecommunications equipment for which there is a reasonable expectation that it might be used to restrict freedom of expression on the internet". He added that the government was committed to "working with international partners through the mechanism of the Wassenaar Arrangement in order to agree a specific control list of goods, software and technology" and that this work would continue into 2013.
Since the Arab Spring of 2011, there has been steadily increasing international momentum for greater oversight of the largely unregulated surveillance and censorship technology industry. In March 2012, the EU banned all exports of "equipment and software intended for use in the monitoring or interception of internet and telephone communications by the Iranian authorities". In July of the same year, French State Secretary for the Digital Economy Fleur Pellerin announced her opposition to exports of surveillance technology to repressive regimes during a radio show hosted by Le Monde and public broadcaster FranceCulture. Two months later, in a speech delivered at the Internet and Human Rights conference hosted by the German Federal Foreign Office, Foreign Minister Guido Westerwelle said: "These regimes must not be given the technical means to spy on and harass their citizens." In October 2012, the European Parliament endorsed amendments to EU dual-use export regulations proposed by Dutch MEP Marietje Schaake, specifically the inclusion of additional binding export controls for technologies used by authoritarian regimes to monitor, track and trace citizens.
Eric King, Privacy International's Head of Research, said:
This is another step towards ensuring that British technologies are not used in the violation of human rights abroad. However, by choosing the drawn-out process of international agreement over swift, decisive action at a national level, the government is passing the buck, and continuing to allow British surveillance technologies to be exported to repressive regimes for the foreseeable future. The Secretary of State for Business Innovation and Skills has the power to stop these exports tomorrow - so why isn't he using it?"