Privacy International files complaint with Australian spy authorities over Five Eyes data sharing
Press release
Post date
1st December 2013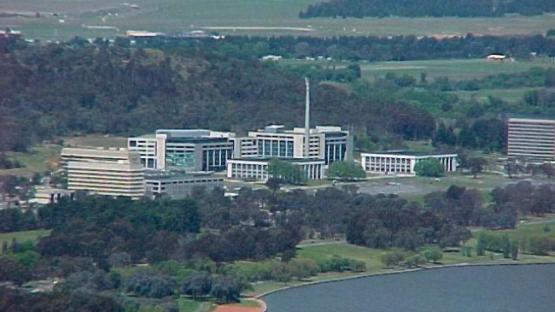 Privacy International today has filed a complaint with the Australian Inspector-General of Intelligence Security, calling for an immediate investigation into deeply troubling reports that the Australian intelligence services offered to violate the privacy rights of millions of citizens by handing over bulk metadata to its Five Eye partners.
According to the leaked Five Eyes memo published in the Guardian on 2 December, the Australian Signals Directorate, during a meeting with the secretive Five Eyes surveillance alliance, proposed sharing "bulk, unselected, unminimised metadata as long as there is no intent to target an Australian national. Unintentional collection is not viewed as a significant issue." This data could be used to build "patterns of life," including some of the most sensitive information about an individual including "medical, legal, religious or restricted business information." The memo makes clear that the ASD is collecting, sharing and receiving massive amounts of private data in an environment where little transparency and accountability is brought to bear.
Carly Nyst, Head of International Advocacy said:
The offer by ASD to secretly handover bulk data on Australians to be mined and analysed at will by their intelligence partners is one of the clearest signs yet that the members of the shadowy Five Eyes alliance consider themselves ultimately answerable to no-one but themselves.

By operating in secret, the Australian government has moved from being endowed with defending fundamental rights to seeing them as insignificant. Secret agreements such as these need to be scrutinised in the light of day to ensure they are adequately protecting the rights of Australian citizens. The Inspector-General must now open an investigation to establish to what extent ASD has compromised the rights of Australians in favour of serving their Five Eyes masters, and conduct a comprehensive and frank review in order to restore credibility to the government's claims that they have Australians' best interests at heart.
Privacy International believes that these reports raise significant concerns of impropriety and warrants investigation by the Inspector-General. It is plainly obvious that the ASD are violating their own Rules to Protect the Privacy of Australians, as well as the Intelligence Services Act 2001, which prescribes that "an agency must not undertake any activity unless the activity is necessary for the proper performance of is functions; or authorized or required by or under another Act."
With the launch of Privacy International's "Eyes Wide Open" campaign last week, the organisation filed numerous Freedom of Information requests in the US, UK, Canada, Australia, and New Zealand, seeking to obtain information on the Five Eyes arrangement. In almost record fashion, Australia immediately refused to turn over any information regarding the alliance. Given the latest reports, Privacy International in its complaint to the Inspector-General urged the office to obtain and publish documents related to the Five Eyes Arrangement.