Privacy International statement on ruling of David Miranda detention
Press release
Post date
19th February 2014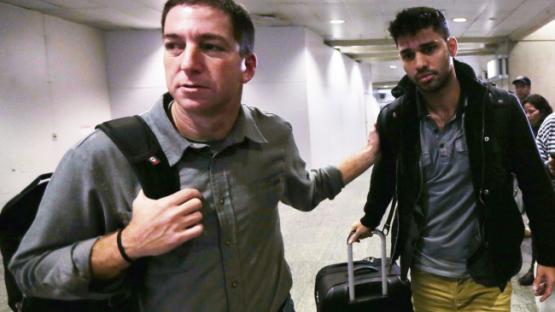 In response to the ruling against David Miranda over his detention at Heathrow, Privacy International Executive Director Dr. Gus Hosein said:
Schedule 7 of the Terrorism Act of 2000 is a law intended to fight terrorism, and was not drafted to target people like David Miranda. In this instance however the government used it to seize the devices of journalists to intimidate and obstruct the reporting of mass and unlawful surveillance practices of the British government. To equate journalism with espionage, as the government has, is truly shameful.

What this case has shown is that the Government will work to bend the confines of the law to suit their purposes, but alarmingly they will bend logic to do so as well. They have included remarkable claims about the nature of the Snowden disclosures, developed theories of a Russian conspiracy, and made unverifiable claims that the disclosures threaten national security. We are disappointed that the court did not check these wild allegations, and instead questioned the ability of journalists to understand the ramifications of their stories.

We are concerned about the surveillance powers of Government at borders. As a democratic society, we must tightly constrain the power to detain and collect information on individuals and to interfere with their devices. Parliament needs to introduce safeguards over Schedule 7 powers, especially when it comes to the seizing of devices. It is an arbitrary use of power when anyone passing through the border, Briton or not, can be subjected to a search and their devices seized as the government develops theories to justify it in the name of national security. Already tens of thousands of people are stopped under Schedule 7 every year.

In the end, this is all about holding the state to account for its incredible powers of surveillance. Journalists writing stories that identify unchecked surveillance are instead subjected to unjust scrutiny; the use of wide discretionary powers of device seizure at borders are left in tact; and government officials making unverifiable claims regarding national security have their arguments supported by the court. This case is another example of how the UK's legal framework needs much urgent repair.