United Nations establishes landmark role for expert to investigate and report on right to privacy
Press release
Post date
26th March 2015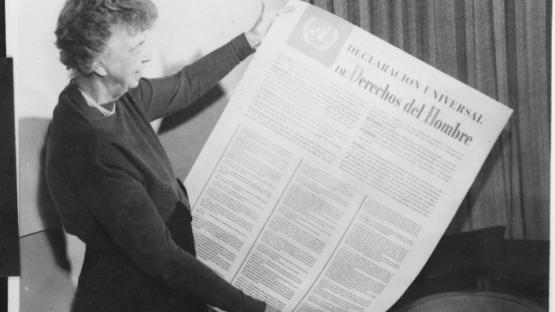 The UN's top human rights body, the Human Rights Council, today has passed a landmark resolution endorsing the appointment of an independent expert on the right to privacy. For the first time in the UN's history, an individual will be appointed to monitor, investigate and report on privacy issues and alleged violations in States across the world.
The resolution, which appoints a Special Rapporteur on the right to privacy for an initial period of three years, was spearheaded by Germany and Brazil, two countries who have shown sustained commitment to improving the protections of privacy at the UN, especially in the past two years as issues of State surveillance have dominated headlines around the world. More than 60 States co-sponsored the resolution, including countries from Africa, Asia, Latin America, and Europe.
Despite the consensus reached, the passing of the resolution comes after months of intense negotiation. The power to establish a Special Rapporteur is among the most substantial available to the Human Rights Council, and the Council's decision to establish the role further confirms the importance of privacy as a human right.
The deployment of internet monitoring and censorship during the Arab Spring thrust the issue of state surveillance into the UN spotlight almost five years ago. Since then, the revelations of the surveillance practices of law enforcement and intelligence agencies have sparked international debates, prompting calls to reform national laws and policies. Beyond digital surveillance, the capacity of states and companies to collect, store, analyse and share personal data continues to increase, and has contributed to the momentum behind demands for a dedicated Special Rapporteur on privacy.
The Special Rapporteur will be the authoritative voice and intellectual leader at the global level on the right to privacy around the world. The resolution gives the individual a broad mandate to promote the respect and protection of the right to privacy in all circumstances, wherever or however it is exercised. Amongst other things, the mandate holder will monitor states' and companies' compliance with the right to privacy, investigating alleged violations, and making recommendations to ensure that this fundamental right is respected and protected.
The individual chosen to take up the role of Special Rapporteur is expected to be appointed in June 2015.
Privacy International, the world's leading organisation promoting the right to privacy, has campaigned for the establishment of a Special Rapporteur on privacy for more than two years. Today's successful adoption of a resolution establishing a Special Rapporteur comes as the organisation celebrates its 25th anniversary.
Tomaso Falchetta, Legal Officer for Privacy International, said:
"The Council today has confirmed what we have said for some time: The right to privacy is an invaluable human right, essential to human autonomy and dignity, and deserves explicit attention to ensure that it is respected and protected around the world. Now, perhaps more than ever, we need a dedicated individual to hold those accountable who wish to violate privacy, whether it is through surveillance, indiscriminate data collection, or other techniques that infringe on this important right. As Privacy International celebrates 25 years of advocating for the right to privacy, we can confidently say that today's resolution is one of the most important events to protect privacy."