Press statement: National police co-ordinating body to be opened up to public scrutiny following Liberty and Privacy International campaign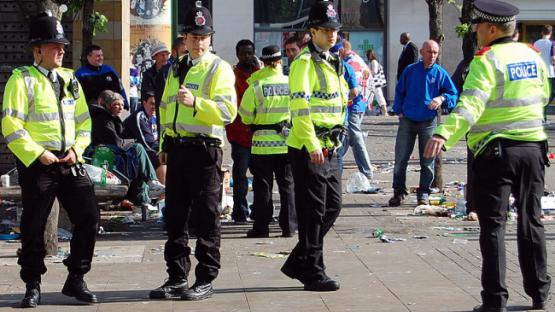 We found this image here.
The National Police Chiefs' Council (NPCC) will no longer be able to operate in secret after human rights campaign organisations Liberty and Privacy International demanded it be subject to Freedom of Information laws.
The Government has now informed the organisations that it has started a process to designate the law enforcement policy-making body as a public authority subject to the Freedom of Information Act (FOIA) – meaning it will be open to public scrutiny.
Background
In the course of requesting information from the NPCC about IMSI catchers – a type of mobile phone surveillance equipment – Privacy International received the alarming response that the NPCC no longer considered itself subject to FOIA.
The NPCC's response was a startling departure from its prior position, maintained since its inception, that it was open to freedom of information requests from the public.
Liberty – which is representing Privacy International with respect to its IMSI catcher freedom of information requests – subsequently wrote to the Government to request the immediate designation of the NPCC as a public authority subject to FOIA.
After two months, the Government has now laid a draft Statutory Instrument before Parliament putting this in motion.
Scarlet Kim, Legal Officer for Privacy International, said:
"It simply cannot be acceptable for a public body that is responsible for shaping national policing policy to be exempt from public scrutiny. 
"The Government has now closed an important loophole, ensuring that the NPCC is now more transparent and accountable to the public. The Freedom of Information Act (FOIA) is a critical mechanism for holding policing bodies accountable, particularly when it comes to surveillance, which is conducted in secret and is therefore susceptible to misconduct and abuse.
"While we welcome the Government's move to ensure the NPCC is subject to FOIA, it should not have been necessary for human rights groups to campaign for this change. We encourage the Government to adopt a more robust approach to the implementation of FOIA across public bodies, in order to ensure public confidence in its activities, including law enforcement."
Hannah Couchman, Advocacy and Policy Officer for Liberty, said:
"Open and transparent government is a cornerstone for a democratic society, and the Freedom of Information Act plays a crucial role in holding the State to account. Over the years, this essential tool for public scrutiny has revealed many uncomfortable truths – and it is not acceptable for new public authorities to simply fall through the net and operate in secret.
"Policing policy requires robust oversight, and Liberty will continue to ensure that mechanisms are in place for public accountability."
Ends
Press enquiries: press@privacyinternational.org / +44 (0)20 3422 4321