Civil Society Sound Alarm Over Unprecedented Global Wave of Surveillance in Fight Against COVID-19
Over 100 Civil Society Organisations are today calling on governments to ensure that invasive measures introduced to respond to Covid-19 also respect human rights.
Key points
Countries and companies around the world have turned to invasive surveillance techniques to fight the crisis 
Over 100 Civil Society Organisations are today calling on these measures to respect human rights
At the same time, Privacy International and a network of advocates have launched an online resource centre to track and explain the measures, and is calling on anyone with updates to contact the group.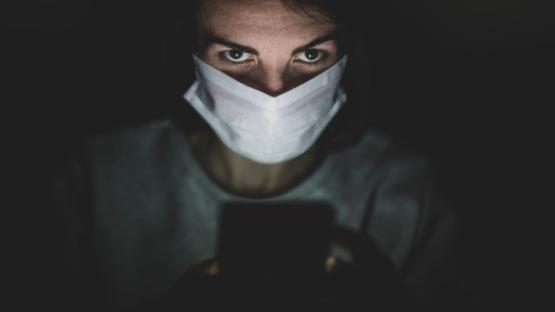 Efforts to contain the virus has led to a wave of surveillance initiatives unprecedented on its global scale. Now, a global coalition of civil society organisations is calling on such initiatives to respect human rights by adhering to eight recommendations.
Measures imposed so far range from the use of informants, police monitors, hand stamping, and public naming of individuals, to the high-tech use of tracking apps and mass surveillance tools. An analysis by PI has found telecommunications location tracking underway in 23 countries, while 14 countries have deployed apps.
A global coalition of over 100 civil society organisations have today released a statement urging governments to show leadership in tackling the pandemic in a way that ensures that the use of digital technologies to track and monitor individuals is carried out strictly in line with human rights. The organisations warn that
an increase in non-consensual state digital surveillance powers, such as obtaining access to mobile phone location data, threatens privacy, freedom of expression and freedom of association, in ways that could violate rights and degrade trust in public authorities.
They have outlined 8 conditions which should be met by measures designed to respond to the virus, including that they be lawful, necessary, proportionate, time-bound, and justified by legitimate public health objectives.
At the same time, PI is launching an online resource hub to track and explain the measures, compiled by a network of civil society organisations from around the world. Featuring reports of self-assessment contact tracing, quarantine enforcement, public surveillance, and online surveillance measures, it is being regularly updated in a bid to assist researchers and activists to hold the measures to account. The hub aims to help inform the global public. We are also calling on people to help us update the resource by sharing new information from around the world.
Edin Omanovic, Advocacy Director of Privacy International, said:
The wave of surveillance we're seeing is truly unprecedented, even surpassing how governments across the world responded to 9/11. The laws, powers, and technologies being deployed around the world pose a grave and long-term threat to human freedom. Some measures are based on public health measures with significant protections, while others amount to little more than opportunistic power grabs.
This extraordinary crisis requires extraordinary measures, but it also demands extraordinary protections. It would be incredibly short-sighted to allow efforts to save lives to instead destroy our societies. Even now, governments can choose to deploy measures in ways that are lawful, build public trust, and respect people's wellbeing. Now more than ever, governments must choose to protect their citizens rather than their own tools of control.
---
Notes to Editors
The statement, signed by over 100 civil society organisations, is attached to this email.
Privacy International's online resource hub is available at: https://privacyinternational.org/campaigns/fighting-global-covid-19-power-grab. It features technological explainers, analyses of how tech and data is being used, and a searchable tracker of measures being imposed.
The tracker of media reports has been compiled by Privacy International and a network of other civil society organisations. Fully searchable, it is being updated as different measures are being imposed.
Anyone with updates can contact Privacy International at info@privacyinternational.org.
The hub features an overview of how telecommunications location tracking is being used. Some forms of tracking are underway in 23 countries, as well as being promoted by the European Commission. Countries include:
There are reports that apps are used in 14 countries.
The hub also currently features a general overview, a technological primer on to how Bluetooth tracking is enabled, how quarantines are being enforced.
Other measures being tracked by the group include the use of drones, facial recognition and therman cameras, data analytics, and social media surveillance tools.
About Privacy International
Privacy International (PI) is a registered charity that works at the intersection of modern technologies and rights. PI is based in London and works internationally.
We shine a light on overreaching state and corporate surveillance, with a focus on the sophisticated technologies and weak laws that enable serious incursions into privacy. We investigate, litigate, advocate, and educate, all with one aim - for people everywhere to have greater security and freedom through greater personal privacy.
We work with experts all over the world to build the global privacy movement.