Human Rights Watch Legal Challenge To NSA/GCHQ Intelligence Sharing
Press release
Post date
14th September 2015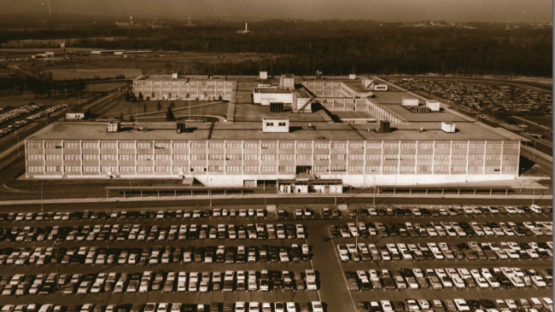 Human Rights Watch and three individuals have today lodged a legal challenge to establish whether their communications were part of those unlawfully shared between the US National Security Agency (NSA) and UK Government Communications Headquarters (GCHQ).
Despite billions of records being shared every day between the NSA and GCHQ, and that historical sharing having been declared unlawful [PDF], the Investigatory Powers Tribunal (IPT) has not yet confirmed to any claimant that their communications were part of those unlawfully shared. Given the mass surveillance capabilities of the NSA and GCHQ, and that the agencies operate with an "extensive degree of sharing" between them, a huge number of people could have been affected by the unlawful spying. 
Following the recent Privacy International campaign "Did GCHQ Illegally Spy On You?" these new claims filed today with the IPT seek to establish whether GCHQ has spied on the claimants, whether their communications were part of those unlawfully shared between NSA and GCHQ, and how the Tribunal  is interpreting intelligence sharing.
Consistent with the Edward Snowden revelations, the IPT has already revealed that GCHQ has spied on civil society groups such as Amnesty International. Much like Amnesty International, Human Rights Watch defends the rights of people worldwide, investigating abuses, and pressures those with power to respect human rights and secure justice. In the course of this work, Human Rights Watch maintains contacts with its employees, sources, journalists, lawyers, government officials, alleged perpetrators and victims around the world. The confidentiality of these communications is essential to both protect the persons involved and allow Human Rights Watch to fulfill its mission.
Joining Human Rights Watch in lodging complaints today with the IPT are three individuals working in security research, investigative journalism, and in law. The claimants have instructed Mark Scott of Bhatt Murphy Solicitors.
Additionally, Privacy International is launching the next stage of its "Did GCHQ Illegally Spy On You?" campaign, which now includes a website that allows individuals to generate personal claims that they can then submit directly to the IPT to see if their communications were part of those unlawfully shared. 
Eric King, Deputy Director of Privacy International, said:
"No-one should need to have access to a secret government dictionary in order to understand if their rights have been violated. These legal challenges are designed to get to the heart of the surveillance word games that mislead the public about the scope of  surveillance going on in their name. The public have a right to know if they were illegally spied on, and GCHQ must come clean on whose records they hold, some of which they should never have had in the first place." 
Dinah PoKempner, General Counsel at Human Rights Watch, said:
"Surveillance on a massive scale and data swapping without suspicion or independent oversight pose a grave threat to the lives, safety and work of human rights defenders, researchers, journalists, lawyers and their sources.  We are bringing this case because those who work to protect human rights and expose abuses and war crimes depend on confidentiality of communications."
Notes for Editors
History of the case:
The Investigatory Powers Tribunal (IPT) , the British court solely responsible for overseeing intelligence agencies, on 6 February 2015 declared that intelligence sharing between the NSA and GCHQ was unlawful prior to December 2014, because the rules governing the UK's access to the NSA's PRISM and UPSTREAM programmes were secret. The decision was the first time in the Tribunal's history that it had ruled against the actions of the intelligence and security services. Ten human rights groups brought the claim including Privacy International, Bytes for All, Liberty, and Amnesty International. In June of 2015, the IPT found that GCHQ had unlawfully spied on Amnesty International and the South African Leal Resources Center, but did not confirm that the communications from the two groups, or the other eight human rights groups were part of those unlawfully shared by NSA to GCHQ. In April 2015, that case was appealed to the European Court of Human Rights. 
What is shared:
Charles Farr, Director General of the Office for Security and Counter Terrorism describes an "extensive degree of sharing" undertaken between NSA and GCHQ under the UKUSA intelligence sharing arrangement. While the exact numbers have not been confirmed by GCHQ, reports based on the Snowden disclosures suggest billions of pieces of data are shared every day. Some key media reports on NSA interception and GCHQ intelligence sharing include:
Under the DISHFIRE program, NSA collects millions of text messages daily in an 'untargeted' global sweep.
Using XKEYSCORE, NSA collects tens of billions of data pieces every day.
Under the CO-TRAVELER program, NSA collects billions of locational records every day from mobile phones around the world. 
Did GCHQ Illegally Spy on You:
Following the "Did GCHQ Illegally Spy On You?" campaign, launched in February 2015, the IPT informed Privacy International that rather than allowing PI to file requests on behalf of individuals, each individual would be required to submit their own request. Privacy International has published a platform that simplifies this filing process with the Tribunal. Organisations and individuals who wish to take part in this process can sign up here or read the FAQ for further information. https://privacyinternational.org/?q=node/495