Investigating Privacy Implications Of Biometric Voter Registration In Kenya's 2017 Election Process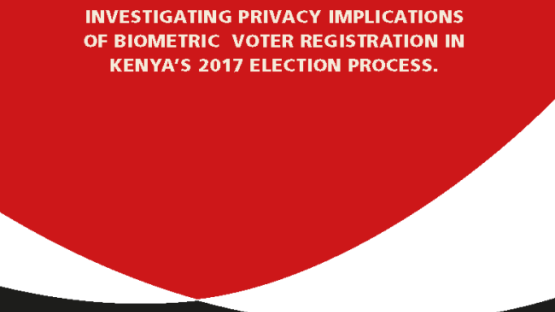 The use of biometric technology in political processes, i.e. the use of peoples' physical and behavioural characteristics to authenticate claimed identity, has swept across the African region, with 75% of African countries adopting one form or other of biometric technology in their electoral processes. Despite high costs, the adoption of biometrics has not restored the public's trust in the electoral process, as illustrated by post-election violence and legal challenges to the results of the 2017 Kenyan elections. 
The Centre for Intellectual Property and Technology Law (CIPIT) conducted this research project to investigate the privacy implications of using biometric technology during the electoral process in Kenya. The project focused on two main questions: what are the motivations for the adoption biometric technology in the Kenyan elections and, how is privacy and security of personal data in Kenya impacted by the adoption of biometrics in the electoral system? 
The key takeaway is that Kenya's legal landscape lacks adequate protections for people's privacy and personal data. When such technologies are adopted in the absence of a strong legal framework and strict safeguards, they pose significant threats to privacy and personal security, as their application can be broadened to facilitate discrimination, social sorting and mass surveillance. As such, it is crucial that the use of biometric technologies is regulated and their use scrutinised.