UK Identity Cards and Social Exclusion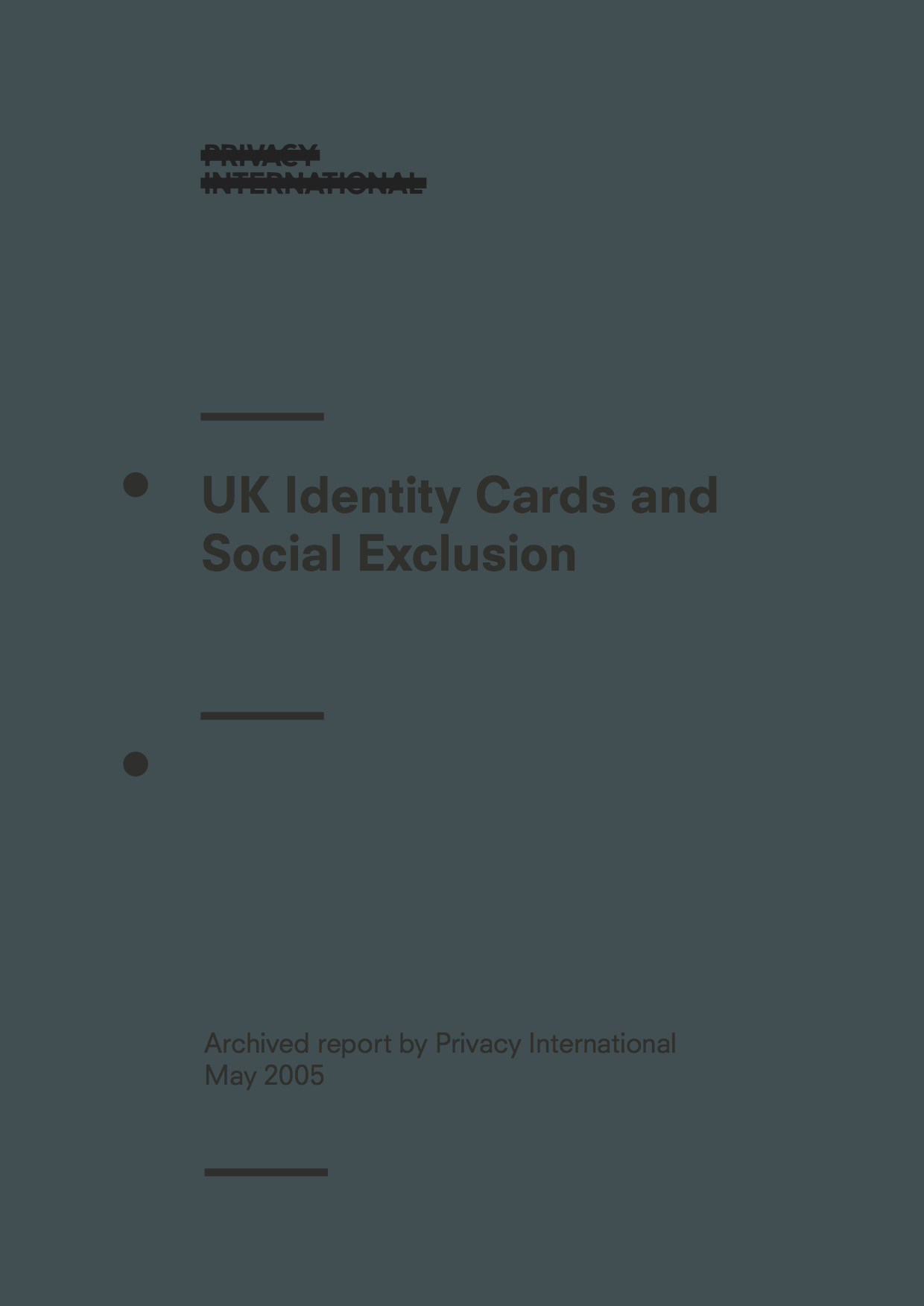 Thursday, May 5, 2005
This report investigates the probable effect of the proposed UK national Identity Card system on people who are marginalised, who suffer social disadvantage or exclusion, and those who are disabled. The work focuses on the biometrics element of the government's proposals (specifically facial recognition, fingerprinting and iris scanning).
We are a small and fiercely independent charity that picks big fights with companies and governments that attack your privacy, dignity, and freedom. Our independence means we never accept funds from industry and governments that limit our ability to criticise those same institutions who abuse your privacy, dignity, and freedom.
To help keep PI independent we need your support.