On Campaigns of Opposition to ID Card Schemes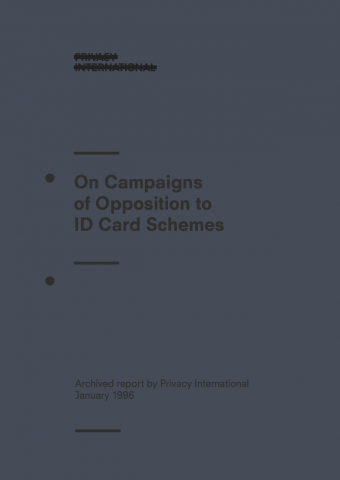 Friday, January 5, 1996
Proposals for identity (ID) cards have provoked public outrage and political division in several countries. In this paper Simon Davies analyses the key elements of public opposition to ID Card schemes, and profiles the massive 1987 Australian campaign against a national ID card.
We are a small and fiercely independent charity that picks big fights with companies and governments that attack your privacy, dignity, and freedom. Our independence means we never accept funds from industry and governments that limit our ability to criticise those same institutions who abuse your privacy, dignity, and freedom.
To help keep PI independent we need your support.