The Right to Privacy in Colombia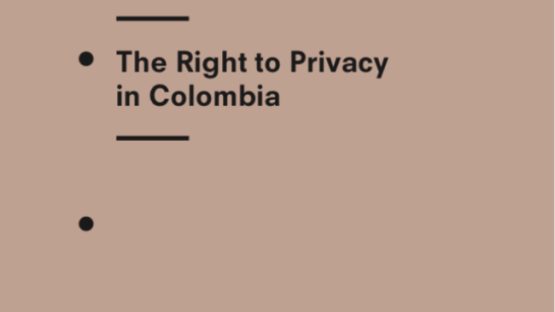 This stakeholder report is a submission by Dejusticia, Fundación Karisma and Privacy International (PI). Dejusticia is a Colombian human rights organization that provides expert knowledge on human rights. Fundación Karisma is a Colombian civil society organization that seeks to respond to the opportunities and threats that arise in the context of 'technology for development' for the exercise of human rights. PI is a human rights organisation that works to advance and promote the right to privacy and  ght surveillance around the world.
Este informe está disponible en español.