WTO trade talks must safeguard privacy, 42 organisations urge
In a statement coordinated by the European Consumer Organisation (BEUC), PI and others underline the importance of trust in the digital economy. This can only happen by placing people's fundamental rights to data protection and privacy first.
Key advocacy points
Today, PI and 41 other organisations have issued a statement underlining the importance of trust in the digital economy
The letter urged WTO negotiators to put privacy and data protection first in any present and future digital trade deals
It is imperative that consumers' trust in the digital economy is not undermined and that any data crossing borders is also accompanied by strong data privacy safeguards
Advocacy
Post date
16th November 2020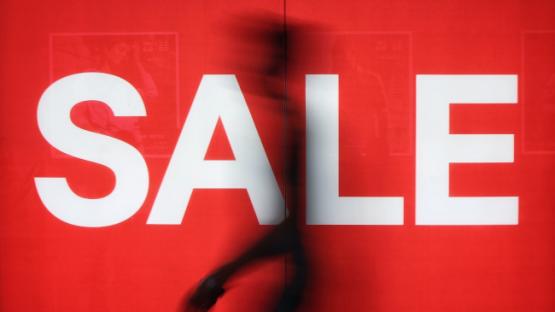 International data transfers are an important feature of the present-day global economy. However, when crossing borders, data should also be accompanied by strong and effective privacy and personal data protections. Laws, such as the General Data Protection Regulation (GDPR), play an important role in ensuring data flows respect with privacy.
Trade negotiations that cover cross-border data flows can complicate this. All 80 countries that are part of digital trade negotiations should be able to have and enforce high levels of rights protections, so we do not have first, second or third-class privacy protections across the globe.
Digital trade negotiations at the World Trade Organization – formally known as 'joint initiative on e-commerce' – started in 2019 and now comprise more than 80 countries. The negotiations aim to make it easier for consumers and companies to trade online.
A purported objective of some countries is to ensure the transfer of data across international borders ('cross-border data flows'). In today's statement, Privacy International, along with several other consumer and digital rights groups, urges WTO negotiators to seriously consider the implications of these rules on people's privacy and personal data protection before committing to them in both present and future trade deals.
The signatories understand that some countries want rules for an unhindered free flow of data, effectively prioritising it over people's rights to privacy and data protection. Such rules exist already in other trade deals – such as the new US-Mexico-Canada agreement. This effectively restricts countries' ability to regulate data protection and privacy, which would only be allowed under strict conditions in order to avoid 'obstructing' data flows.
As a result, people's fundamental rights to privacy and to the protection of personal data might not be sufficiently protected. For consumer and digital rights groups this is not acceptable: the protection of people's rights comes first.
In our statement, we call upon WTO negotiators as follows:
a) If 'cross-border data flows' rules are part of the future WTO agreement: To upgrade the existing safeguards , putting people's data protection and privacy rights first so that the digital economy can thrive and consumers' trust is regained.
b) If these conditions cannot be met: To exclude or not to commit to rules on cross-border data flows from the negotiations and final deal. Endorsing other binding international rules – notably Convention 108+ for the Protection of Individuals with Regard to the Processing of Personal Data – will be more balanced. 55 countries have become parties to Convention 108 already.