We're All Aliens To Someone: Response To US Government Consultation On Social Media Surveillance At Borders
Advocacy
Post date
19th October 2017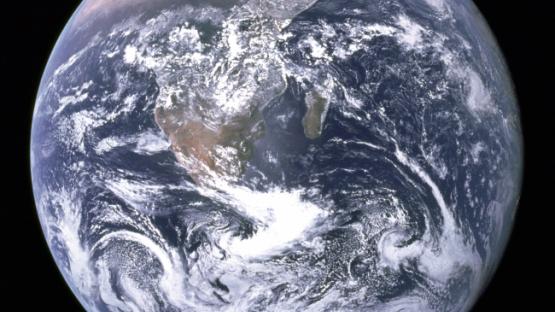 Privacy International has today submitted comments to a U.S. government consultation on whether the US Department of Homeland Security (DHS) should keep the social media details of individuals travelling to the US in so-called "Alien Files" documenting all immigrants.
We've urged that they don't, and that they review and stop all similar social media surveillance by the DHS.
The systematic surveillance of social media is an increasingly dangerous trend around the world, including in Thailand, Egypt, Palestine, and the UK. Government agencies in the US, where "border security" has become a central political issue, are now implementing President Trump's intrusive and short-sighted methods of "extreme vetting": earlier this month, we also submitted comments to the US government on proposals to allow the US State Department to ask visa applicants for a five year history of their social media use.
The various agencies which make up the DHS, the US department responsible for customs and US border control, have since 2010 slowly been increasing their use of social media information to interrogate people. What the department now wants to do, revealed in plans published last month, is update how it records specific data and expand the categories of data it is allowed to store.
This includes "social media handles, aliases, associated identifiable information, and search results" as well as "publicly available information obtained from the internet, public records, public institutions, interviewees, commercial data providers, and information obtained and disclosed pursuant to information sharing agreements."
Under the changes, the information "may be shared with appropriate Federal, State, local, tribal, territorial, foreign or international government agencies".
In our submission, we argue that there is insufficient justification that this measure is effective or necessary and proportionate, and as such is an unlawful invasion into privacy.
Social media, which can include a wide range of online platforms and applications, can be extremely revealing and sensitive, making any collection or retention extremely invasive. This would be an intrusion into the private lives of those affected, undermine their freedom of speech, and affect everyone in their networks, including US citizens.
Those who go on to become naturalised US citizens will not have their records deleted, and will live the rest of their lives knowing that their social media and online profiles are being stored by and shared around government agencies.
By implementing these measures, other state authorities may reciprocate to the US by monitoring the social media of US citizens: when the DHS began fingerprinting visitors in 2004 the US State Department complained when Brazil began fingerprinting US citizens. This will undoubtedly normalise the use of social media and open source surveillance internationally at borders and elsewhere, undermining the security and rights of people everywhere.
The potential use of automated decision-making, including through the use of profiling, poses significant risks, since derived, inferred or predicted profiles may be inaccurate, or otherwise systematically biased, leading to individuals being misclassified or misjudged.
Now that it is clear that DHS sees this as an expandable area for data collection and scrutiny of people's activities, we are calling for an urgent review of all collection, retention and processing activities not only in relation to this proposal but more broadly of the use of social media intelligence and open source intelligence throughout DHS and other government departments.