Privacy International statement on CCTV surveillance in the UK
News & Analysis
Post date
15th October 1996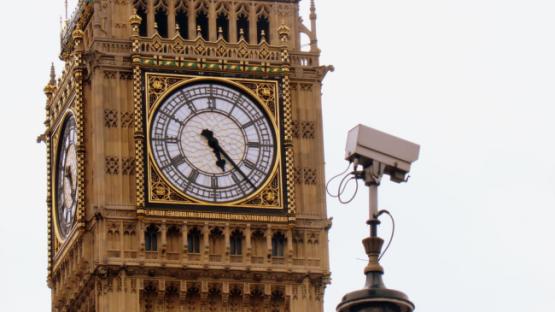 In recent years, the use of Closed Circuit Television (CCTV) in the UK has grown to unprecedented levels. Between £150 and £300 million per year is now spent on a system that involves an estimated 200,000 cameras. According to the British Security Industry Association, more than three quarters of these systems have been professionally installed. Most towns and cities are moving to CCTV surveillance of public areas, housing estates, car parks and public facilities. Growth in the market is estimated at 15% to 20% annually. In his speech to the October 1995 Tory Party conference, Prime Minister John Major announced that the government would fund an additional 10,000 cameras.
Many central business districts in Britain are now covered by surveillance camera systems involving a linked system of cameras with full pan, tilt, zoom and infrared capacity. Their use on private property is also becoming popular. Increasingly, police and local councils are placing camera systems into housing estates and red light districts. Residents Associations are independently organising their own surveillance initiatives. Tens of thousands of cameras operate in public places, in phone booths, vending machines, buses, trains, taxis, alongside motorways and inside Automatic Teller Machines. Barclays has pioneered the use of pin-hole cameras in its cash machines, and this lead is being followed by other banks.
The government is heavily promoting the use of video surveillance as a key plank in its law and order strategy. One initiative was to offer a funding pot to support local CCTV projects. The Home Secretary first announced the CCTV competition on 18 October 1994. There were 480 bids from local authorities, community groups, schools and industrial estates. Nationally, more than one hundred schemes received a share of the £5 million funding, with a further £13.8 million levered in from other partnerships. National winners of the Home Office CCTV competition were announced in March.
These systems involve sophisticated technology. Features include night vision, computer assisted operation, and motion detection facilities which allows the operator to instruct the system to go on red alert when anything moves in view of the cameras. Camera systems increasingly employ bullet-proof casing, and automated self defence mechanisms.
The clarity of the pictures is usually excellent, with many systems being able to read a cigarette packet at a hundred metres.The systems can often work in pitch blackness, bringing images up to daylight level.
According to statistics published by police districts and local councils, the effect on crime is dramatic. Car theft is reduced by up to ninety percent, while assaults and theft drop by as much as 75%.
The CCTV trend is not confined to Britain. Sweden is considering relaxing its privacy laws to permit public surveillance, while CCTV activity in Norway has prompted specific inclusion of such surveillance in the data protection act. Meanwhile, CCTV activity has grown markedly in North America and Australia.
Impact
The justification for CCTV is seductive, but the evidence is not convincing. In a report to the Scottish Office on the impact of CCTV, Jason Ditton, Director of the Scottish Centre for Criminology, argued that the claims of crime reduction are little more than fantasy. "All (evaluations and statistics) we have seen so far are wholly unreliable", The British Journal of Criminology described the statistics as "....post hoc shoestring efforts by the untrained and self interested practitioner."
In short, the crime statistics are without credibility. They are collected over too short a time, in dubious circumstances, and without regard for statistical conventions. Different categories of crime are indiscriminately combined, concealing possible increases in some and decreases in others. Ditton's provisional findings are that CCTV reduces crime under the lens by around twenty percent - still an impressive figure, but one which might be bettered by more conventional approaches to law enforcement.
A recent Home Office report (CCTV in town centres - report 68 in the crime detection and prevention series) reveals serious shortcomings in the promises of CCTV systems. The report presents evidence that the technique is less effective than was first imagined, and that the impact on crime is patchy. In Newcastle, for example, crime levels dropped significantly in areas not under CCTV surveillance (burglary dropped by 57% in surveilled areas of the city centre) but it also dropped 39% in non-surveilled areas. Some crimes declined more dramatically in the non-surveilled area (general theft dropped by 11% under the lens, and by 18% elsewhere).
The crime statistics rarely, if ever, reflect the hypothesis that CCTV merely displaces criminal activity to areas outside the range of the cameras. One of the features of current surveillance practice is that the cameras are often installed in high-rent commercial areas. Crime may be merely pushed from high value commercial areas into low rent residential areas. Councils often find that it is impossible to resist demands for such systems.
Originally installed to deter burglary, assault and car theft, in practice most camera systems have been used to combat what town officials call ''anti-social behavior,'' including many such minor offences as littering, urinating in public, traffic violations, fighting, obstruction, drunkenness, and evading meters in town parking lots. They have also been widely used to intervene in other undesirable behaviour such as underage smoking and a variety of public order transgressions.
According to a Home Office promotional booklet, CCTV can be a solution for such problems as vandalism, drug use, drunkenness, racial harassment, sexual harassment, loitering and disorderly behaviour. Other innovative uses are constantly being discovered. The cameras are particularly effective in detecting people using marijuana and other substances.
Authorities in Britain are slowly pushing out the limits of camera surveillance. For the past ten years, hospitals have used Covert Video Surveillance (CVS) to monitor parents who visit their children. These videos are taken by concealed cameras and microphones located behind the walls of specially prepared surveillance rooms, and are used in cases of unexplained injuries or illnesses
The video surveillance boom is likely to extend even inside the home. Andrew May, Assistant Chief Constable of South Wales, has urged victims of domestic violence to conceal video cameras in their homes to collect evidence. Michael Jack, then Minister for State at the Home Office was reported as responding that the idea brought a "freshness of approach" which highlighted the role of new technology.
Concerns
Privacy International believes the CCTV trend involves a number of grave risks. A situation is developing in which CCTV surveillance is so commonplace that fundamental changes are occuring in policing, community development policy and personal privacy.
Privacy International is calling on the UK government to prohibit or restrict the use of three categories of CCTV equipment, and to institute a range of protections and legislation to cover all systems.
The categories that require immediate restriction are :
Computerised Face Recognition (CFR) systems that have the capacity to automatically compare faces captured on CCTV, with a database of facial images. Several police and commercial organisations are developing this technology. Manchester City Football Club has installed a system at its Maine Road Ground.
Infra-red, high sensitivity equipment, and systems operating outside the visible light spectrum. These include Forward Looking Infra-red Radar (FLIR) systems able to detect activity behind walls, and infra-red systems able to detect activities in darkness.
Miniature and micro-engineered devices designed for covert surveillance. Around 125,000 of these devices are sold each year from UK surveillance equipment outlets.
The current legal situation is that visual surveillance escapes the cover of law. The Home Office has issued a Code of Conduct, and various authorities have their own codes. These documents in many instances are worthless. Many CCTV system operators routinely exercise their prejudices to discriminate against race, age, class or sexual preference.
Privacy International believes this the current situation with CCTV is dangerous and unacceptable. Surveillance should not be conducted without legal protections, so legislation should be passed without delay. Planning jurisdiction which has been remove from local authorities, should be returned to Councils to re-establish some democratic mechanism in the development of wide-scale urban CCTV systems. The scope of law should be expanded so that the Data Protection Registrar has some say in the establishment and running of systems.
There is a grave risk that the CCTV industry is out of control. Fuelled by fear of crime, the systems take on a life of their own, defying quantification and quashing public debate. In a very short time, the systems have challenged some fundamental tenets of justice, and created the threat of a surveillance society. Other more traditional approaches to law enforcement and social justice are being undermined without due process.
CCTV is emerging as one of this century¹s most profoundly important developments, and its implications need urgently to be debated. To this end, Privacy International believes the government should immediately appoint a watchdog to investigate the industry and to recommend appropriate legislation.
Other reforms that must urgently be implemented include :
Minimum standards of training and conditions for CCTV operators.
A prohibition on the sale or transfer of images from the systems.
Direct oversight by Parliament.