ID systems analysed: DNIe in Peru
Case Study
Post date
17th February 2023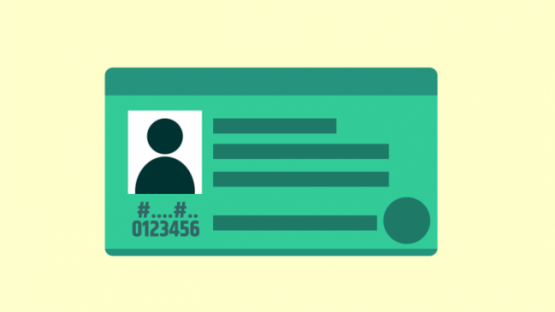 This piece was written by Privacy International, based on publicly available information and on research by our partners at Hiperderecho
Overview
The Documento Nacional de Identidad (DNI) is the personal ID card recognised by the Peruvian State in any situation where a person might have to identify themselves, be it in an administrative, judicial, civil, or commercial context. The DNI also grants its holder the right to vote.
The DNI issuing and overseeing body is the Registro Nacional de Identificación y Estado Civil (RENIEC).
While the original DNI was implemented in 1997, an electronic version (DNIe) has been slowly replacing it since 2013. The new card contains the same information inprinted in it as its predecessor, but in addition it has a chip that stores that same data and more.
The card integrates a series of physical security features including a map of Peru printed with optically variable ink, a hologram, microtext and guilloché pattern. The card also incorporates four software applications: the first identity eMRTD ICAO, the second digital signature PKI, the third biometric authentication by Fingerprint Match-on-Card and a generic type room that includes data storage and Counter devices.
The card is compulsory and expires every 8 years, with citizens required to renew and update their details. After the age of 60 citizens are no longer required to renew their IDs. Presentation of the card is required in order to be able to vote, with no other alternatives being accepted at polling stations.
Since 2001, Peru's identification programme also includes the provision of a DNI for children. This mandates that children are registered so that they can access different public social services. This initiative, primarily justified at avoiding exclusion from social programs, can very well have the opposite effect and contribute to systemic exclusion, especially in poorer rural contexts where the Child DNI registration gap is the greatest.
Infrastructure Makeup
Peru's ID system relies on Digital ID registries, of which RENIEC keeps physical backups in its centralised archives in Lima and Arequipa. Although these massive databases are deployed in a centralised way, according to the World Bank there are still no explicit norms or guidance to safeguard the privacy or security of the information being stored in these ID registries.
Characteristics of the microchip
Java Card operating system, which enables the incorporation of future applications and content.
Cryptographic capacity for RSA key management and digital signature with certificates.
EEPROM memory of 144 Kb.
Security according to the international standards Common Criteria level EAL4 + or FIPS 140-2.
Basic Access Control (BAC), which prevents unauthorized access to the content of the chip.
Active Authentication (AA), RSA key of 1024 bits that guarantees the authenticity of the chip and prevents its cloning.
Applications: PKI, ICAO eMRTD, Match On Card (MOC).
Complementary software: Middleware, SDK for client applications, Java Card SDK
Certificates included
Root certificate of the National Certification Entity of the Peruvian State - ECERNEP
Digital certificate of the Certification Entity of the Peruvian State - ECEP
Digital certificates of the citizen
Information shown on the electronic ID