Watching The Watchers: Accessing and Challenging Control Over Our Data
Long Read
Post date
29th January 2018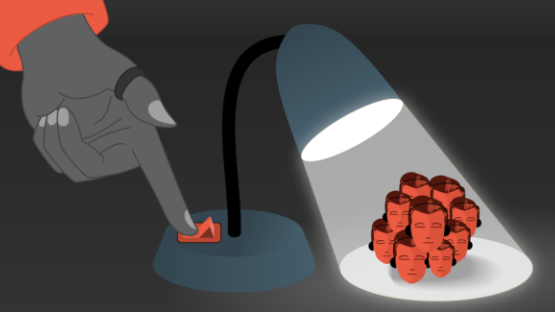 Privacy International is celebrating Data Privacy Week, where we'll be talking about privacy and issues related to control, data protection, surveillance and identity. Join the conversation on Twitter using #dataprivacyweek.
Exercising the right to privacy extends to the ability of accessing and controlling our data and information, the way it is being handled, by whom, and for what purpose. This right is particularly important when it comes to control of how States perform these activities. In fact, the first data protection regulations in many countries were as a means to remake their democratic institutions after ruthless dictatorships.
Whilst data protection regulations across the world tend to have a similar set of core principles, governments and the public sector in general tend to benefit from blanket exemptions or very broad exceptions. Some of them are justifiable, based on the challenges related to the need to use citizens' data to deliver certain public goods, but these needs are also commonly overstated, and lead to diverse number of abuses and human rights violations.
Such is the case of intelligence and surveillance organisms in every country, where in the name of national security, they engage in massive information gathering and processing, while enjoying excessive secrecy and lack of oversight and accountability. All of this underscores the need for meaningful control mechanisms.
There is an urgent need to create and enforce control mechanisms that are accessible, clear and inclusive to enable people to know how their data is being collected, processed and shared by public institutions, particularly within law enforcement and intelligence organisms, giving people effective redress mechanisms and the right to access, rectify, and even cancel or oppose their data when necessary.
In order to have a strong fundamental right to privacy, we need transparency on when and how institutions are using our personal information. This is also related to how we can protect and promote all of our fundamental rights, particularly those of freedom of expression, access to information, and freedom of assembly and association.
Our work and the research of our partners in Argentina, Chile, Colombia, Mexico, and South Africa, explore different dimensions of this issue, by researching about how this oversight works, the tools, methodologies and practices used by the surveillance apparatus, and how personal data is handle, by using transparency and access to information mechanisms to learn about and challenge these practices.