International Women's Day 2018 - A Day in the Life of Women, As Told by Their Data
Long Read
Post date
13th March 2018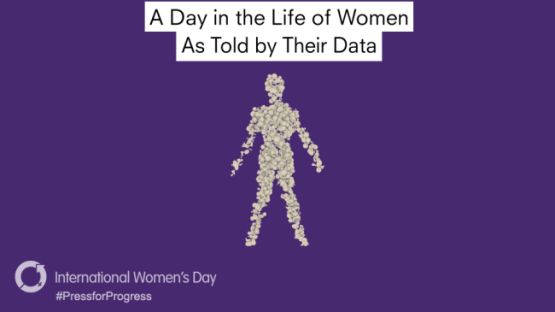 To mark International Women's Day 2018, Privacy International and some of our partner organisations - Datos Protegidos, Derechos Digitales, the National Coalition for Human Rights Defenders-Kenya, the Karisma Foundation, and the Foundation for Media Alternatives – are telling the stories of women across the world as told by their data over the next seven days (for us, it's International Women's Week!).
Gender inequality has many complex dimensions and data exploitation is yet another. While all of us live in a world where data is constantly generated, collected and analysed to draw assumptions about us, there is a uniqueness to the female experience of data exploitation. Gender is almost always one of the first data points to build the profile of an individual, often with a binary choice "male/female."
Being 'female' becomes a tag assigned to us by companies we interact with but also data brokers and advertisers. The reality of this imposed female identity is an environment that reinforces the patriarchal inequalities women have always been confronted with: they are for instance expected to pay more for products targeted at them, they are less likely to see qualified jobs advertised and they see their bodies becoming once again objectified to derive profit from.
Indeed, from menstruation apps to connected sex toys, many companies try to jump on the bandwagon of women liberation while in fact perpetuating an ever-present model: the commoditisation of female bodies. 
To illustrate this new reality we have chosen to tell the stories of women in seven different countries: Chile, Colombia, France, Kenya, the Philippines, the UK and Venezuela. Six of those women are fictional but in the Philippines, the Foundation for Media Alternatives has chosen to tell us the story of a real woman, Naomi Fontanos, a trans activist and feminist living in Manila. We follow these women for a day and watch how the generation, collection and analysis of their data are affecting them.
The case studies we have chosen do not reflect the experience and diversity of all women but we hope it will be the starting point for a reflection on the particular dangers that data exploitation, inadequate or non-existent data protection legislation and vulnerable devices have on the lives of women.
If reading those stories have left you wanting to do more, join us and sign up to our mailing list, you can also check out our educational content or consider making a donation.  
8 March: Meet Maritza from Venezuela
9 March: Meet Jen from the United Kingdom
10 March: Meet Mercy from Kenya
11 March: Meet Naomi from the Philippines
12 March: Meet Carolina from Chile
13 March: Meet Camille from France
14 March: Meet Catalina from Colombia